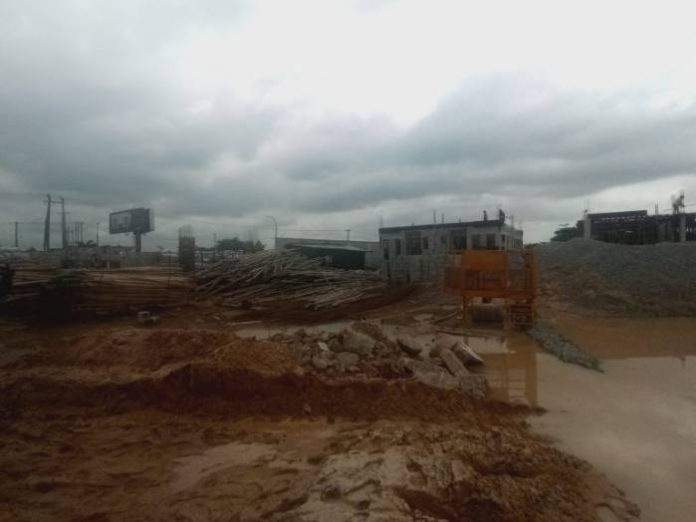 The Lagos State House of Assembly has summoned the Lands Bureau and the Land Grabbers Office to appear before it over a land dispute at Ogudu Community Muslim Praying Ground in Lagos.
The Chairman, House Committee on Judiciary and Public Petition, Mr. Victor Akande made this known at an on the spot Assessment to the land on Saturday in Lagos.
The News Agency of Nigeria (NAN) recalls that the landowners on May 2021, protested activities of suspected land grabbers on their land at the Ogudu community Muslims Praying Ground along the Lagos-Ibadan expressway in Ogudu.
The major landowners that protested were: Prince Wale Oyekoya, Mrs Oreoluwa Obasuye and Mrs Pauline Nsa.
The major landowners had urged the government, the Inspector General of Police, the Commissioner of Police in the state and the Oba of Lagos to come to their rescue and save their lives and property.
Speaking at the site, Akande directed the Executive Secretary, Land Use and Allocation Committee, Mrs Ololade Ajetunmobi to appear in person on Tuesday to explain the role of the bureau on the land.
"The committee is also summoning the office of the Surveyor General; the Ologudu of Ogudu; the alleged land grabber, Mr. Jibola Bisiriyu and other parties involved to appear before its committee on Tuesday.
"It is necessary for all the parties involved to appear on Tuesday so the issue will be resolved once and for all," he said.
Akande queried the Lands Bureau on why the demolition was done hastily and illegally by using the Ministry of Environment instead of the task force from the Lands.
READ ALSO: 350m Passengers Boarded BRT Buses In 7 Years
The lawmaker also queried why the scheme officer in charge of the land would deny that she was not aware of the demolition.
According to him, what baffles me is why the demolition took place despite the Certificate of Occupancy (CofO) issued to the landowners by the land register.
The Representative of Ologudu, Chief Ibrahim Durojaiye, explained that the lands involved had been sold to the landowners about 30 years ago before the Land Use Act was established.
Speaking on behalf of other aggrieved landowners, Oyekoya, lamented the hasty demolition of their property and threat to lives by suspected land grabbers
Oyekoya said that they bought their titles and documents from the Fashola family of Ogudu.
He said they had obtained a C of O more than 10 years ago from Lagos state government in respect of their respective holdings in the land in dispute.
Oyekoya urged the state government to ensure appropriate compensations against the land grabbers and their land returned to them.
On the site was representatives from the Lands Bureau, Office of the Surveyors General, Direct Construction Company and the landowners' counsel, Mr Gabriel Ibiwoye. (NAN)