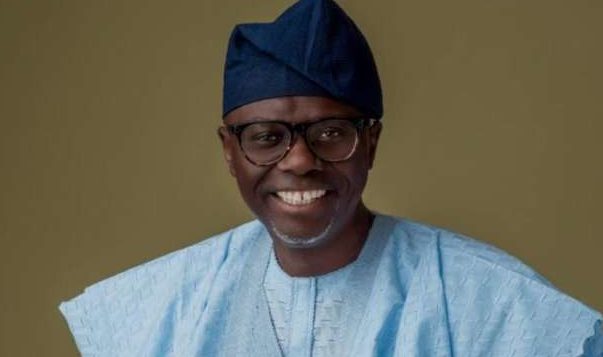 A day after it nullified the Lagos State governorship primary of the All Progressives Congress, APC, held on Tuesday, the election panel set up by the National Working Committee has declared Babajide Sanwo-Olu as winner of the exercise.
The change in position was announced by the chairman of the panel, Chief Clement Ebri, at a press conference.
On Tuesday, Ebiri insisted that the primary did not hold as his panel was still in custody of the materials meant to be used for the exercise.
He had also told journalists that his panel got the full list of the agents of one of the contenders while the primary was ongoing.
Ebri had also said arrangements were being made to commence fresh elections where the secret ballot would be used.
However, chairman of Lagos APC, Tunde Balogun, took a contrary position insisting that the election did hold.
He therefore declared Sanwo-Olu winner with a total of 970,851 votes while Ambode scored 72,901 votes.
At his media briefing on Wednesday, Ebri gave figures corroborating Balogun's earlier figures.
READ ALSO: SDP primary: Gemade, Akaagerger trade words
While announcing the cancellation of the exercise on Tuesday, Ebiri had said "First and foremost, yesterday (Monday) we held a stakeholders meeting; certain submissions were made and on the basis of these submissions, I contacted the national headquarters and they asked us to adjust the procedures in line with the provisions.
"We had a session with the representatives of both aspirants, they were here as early as 8 a.m. and at that meeting, we discussed some of these modalities and asked them to furnish us with names of people who will act as agents for this exercise.
 "So, we received the list from one party about one hour ago. At one point, they brought a list for seven local governments out of 20 and about five hours later, they brought the list for 11. Even the other two local governments have not been provided till this moment (4 p.m.). Do you blame me? Will you have expected us to collect 18 from one person and 20 from another person? No.
 "This is all about fairness and equity and I think at the end of the day, what we did was the best. I couldn't have collected materials and say because the other party didn't come, I give to the other person and say go and conduct the election."