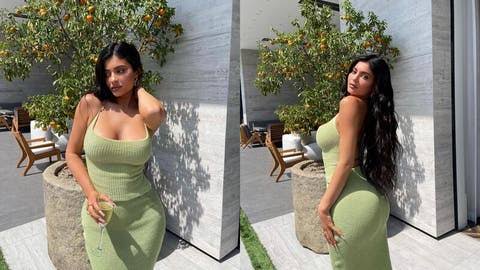 American reality TV star, Kylie Jenner, is expecting her second child with music star boyfriend, Travis Scott.
The 24-year old businesswoman confirmed the news with a video on her Instagram page on Tuesday, September 7, 2021.
READ ALSO: Authorities Probe Rain Ritual Parade Of 6 Naked Girls In Village
The video clip began with a close up of a positive pregnancy test in her hand.
Scott and Jenner have been in an off-and-on relationship for years now and have a daughter together.