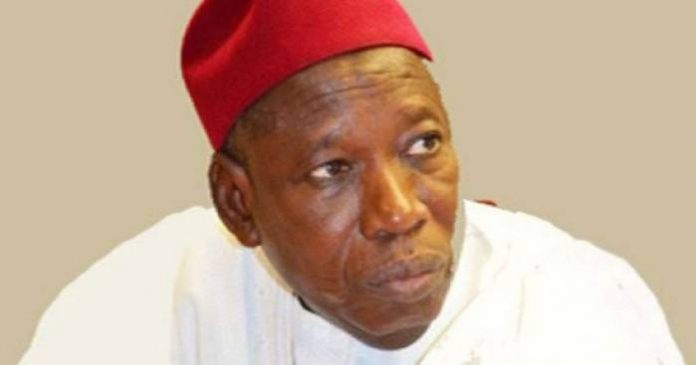 The Kano state government has reacted to claims of threat to life by a legal practitioner and activist, Barr. Sa'ida Sa'ad, who had been dragged to court for allegedly defaming Gov. Abdullahi Ganduje and his family.
A statement signed by the state Commissioner for Information, Mr. Muhammad Garba, and made available to the press on Saturday, said that the accused was only trying to draw public sympathy.
The statement further dismissed the claim of harassment by the accused who was being accused of inciting the public against the Ganduje administration.
It pointed out that the lawyer, in a video clip which went viral on social media platforms, maligned Gov. Ganduje and his family for allegedly mismanaging COVID-19 funds, with intent to create mistrust.
Garba disclosed that the Governor, who was personally touched by the allegation, sought legal redress, with a view to finding out the truth about the lawyer's allegations.
The commissioner also explained that while nobody was harassing or intimidating her, as a lawyer, she ought to have understood that she must have facts to back her claims.
READ ALSO: Gov. Emmanuel Launches Vaccination, Guarantees Its Safety
According to the statement, "all that the Governor is seeking, is for her to prove her case before a court of law, as the government of Kano state would no longer allow such careless and unsubstantiated allegations to go unpunished."
He said that while every citizen had a right to make comments on matters that touched on  public interest, including public spending, there must be facts to defend the claims and allegations.
NAN reports that one Barr Sa'ida Sa'ad, made a distress call to a Kano-based online media on Friday, alleging that the state Governor had ordered the Zone 1 Kano Police Command to threaten her and her family.
In response, the state issued a statement on Saturday, to refute her claim. (NAN)