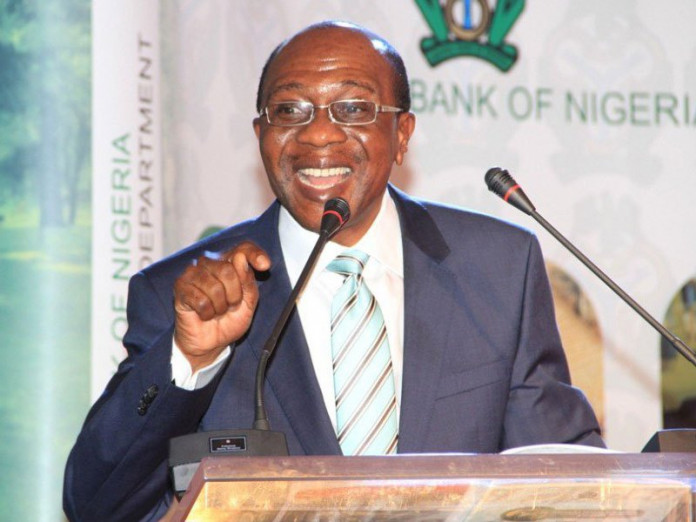 The Central Bank of Nigeria yesterday said it has through its several interventions at the official foreign exchange market succeeded in "killing" the parallel market even as the value of the naira on the streets weakened to N369 to the dollar.
Director of Corporate Communications of the CBN, Isaac Okoroafor, who spoke with The Next Edition on Thursdaynoted that the apex bank had been able to curb the activities of speculators in the parallel market by taking out the demand for invisibles on which the market thrived.
"We said that the parallel market was shallow but people said it was where everybody was going. We told them that compared to the foreign exchange market that it was between 10 and 15 per cent and they did not admit.
"So we did a study and discovered that what was boosting that market was the activities of speculators who used the invisibles, that is those who went there for BTA, PTA, school fees and medical bills to drive up the rate.
"After our study, we decided to offer foreign exchange to people who needed these invisibles and we forced banks to sell to them. As soon as we did that, those people pulled out of the black market and came to the bank and the black market rate came down and met the Bureau de Change rate.
"So, the black market no longer exists. A difference of N1, N2 is insignificant. We have succeeded in killing the parallel market by that measure" he stated.
The CBN has been intervening at the foreign exchange market since the beginning of the year, selling foreign exchange to banks for onward sales to customers wanting foreign exchange for BTA, PTA, school fees and medical bills.
This had driven the value of the naira from around N530 to the dollar earlier in the year to N360 in recent times, achieving convergence with rates at the BDC, bank and Investors and Exporters window.
At the BDC end of the foreign exchange market, the naira sells at N362 to the dollar, while it sells at N360 at the I&E window.
Customers buying from the banks also buy at N362.
Meanwhile speculators, seem to be returning to the parallel market as the value of the naira which had stabilised at N365 to the dollar dropped to N369 yesterday.
Foreign currency hawkers  saidthere was a rising demand for the greenback and other currencies had driven downwards the value of the naira.