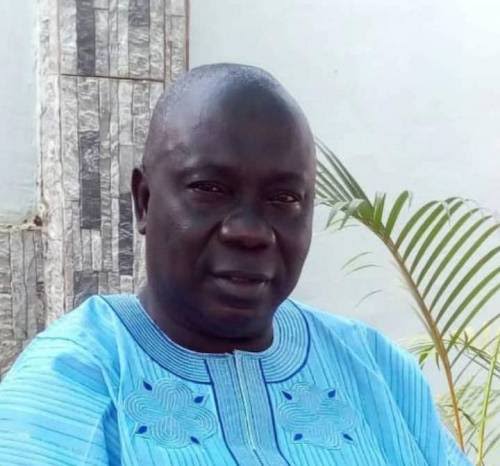 Adeola Soetan, Director of Democratic Vanguard, has said that keeping Service Chiefs who are overdue for retirement in service will affect the morale and expected cooperation of officers who should succeed them and those that will move up the ladder by way of promotion.
Soetan, who spoke in an interview stressed that it became worse when the key performance indicators of these retained Service Chiefs failed to justify their overstay.
"As we say in sport, especially football, a coach is as good as his last match. Delivery is key. You only keep a winning team, more so, when the lives of millions of citizens are at stake with indiscriminate mass killings that are spreading to other states now after the initial good efforts of the military when Buhari came to power.
"The Service Chiefs have done their best, but sadly, their best is no more good enough.The National Assembly, distressed Nigerians and many political parties have demanded their retirement.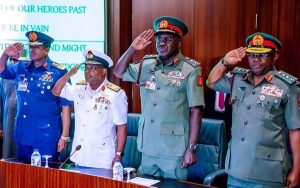 "Even Mr. President has complained on many occasions about the below performance of the Service Chiefs led military, so what next than for the Commander-in-Chief to do the needful and pull them out with full military honour for their service to their fatherland?"
Also, Adewale Adeoye, Executive Director, Journalist for Democratic Right (JODER), said the service chiefs had tried their best within their own capacity and resources available, but that after five years, having new blood would not be a bad idea.
"The Service Chiefs must not just be changed for the sake of it. It must be based on valid reasons, experience in war against terror, transparency and commitment to duty.
READ ALSO: JUST IN: Buhari Extends Tenures of CDS, Service Chiefs
"We must be sure we won't sell some fertile fowl because they are not laying enough eggs for another set of fowl that won't lay any eggs at all.
"Change of the Service Chiefs must be a qualitative shift, a change that will ensure that in the first 60 days, Nigerians will witness real difference from the standard of the past," Adeoye said.
Soetan further said that Buhari seemed to be at home with the state of insecurity in the country, which had made his Katsina State almost ungovernable.
"I don't know why the Commander-in-Chief is comfortable with bloodshed. There is a school of thought that holds that Buhari may be afraid of a coup if he changes his Service Chiefs and works with new faces whom he may not trust having told the nation that he always likes to work with the people he knew closely.
"Apart from the fact that coup is not fashionable again, Buhari should know that the best protection a government can have is the massive support of the citizens when they are happy and secured. Security of tenure is not with the service chiefs but the people.
"On another thought is that in the event the service chiefs are replaced and the new ones face the same problems of lack of adequate weapons and equipment, welfare, funding, and manpower, we may be back to square one with a worse situation and worsened low morale of men and officers.
"I think that Buhari has the final blame because the final responsibility rests on him. The call for his resignation may be reasonable if this gory circumstance of sorrow, tears and blood continue," he added.