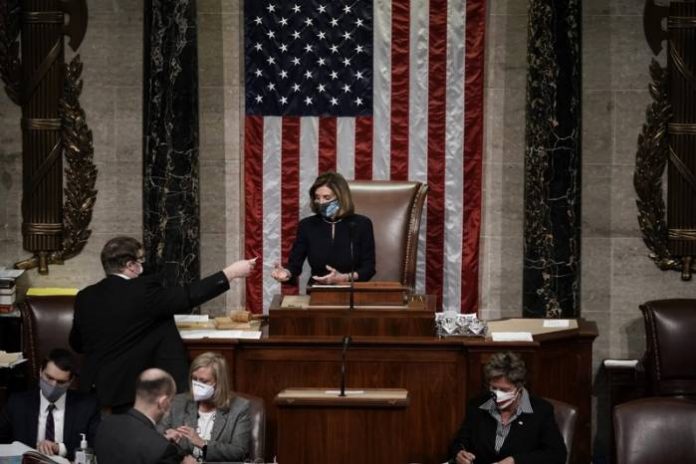 The House of Representatives voted Wednesday to impeach President Donald Trump for a second time.
With this latest impeachment, Trump becomes the first US President to be impeached twice.
Trump was charged with "incitement of insurrection" for his role in the violent riot by his supporters at the U.S. Capitol that led to the death of five people and terrorized lawmakers as they sought to affirm President-elect Joe Biden's victory.
READ ALSO: NNPC Diversifying Portfolio Beyond Oil Assets – Kyari
The vote to impeach passed the Democratic-controlled House 232 to 197, with 10 Republicans voting against the president.
According to reports, the House is expected to immediately send the article of impeachment to the Senate for them to begin the process of holding a trial to determine whether to convict Trump and potentially bar him from ever running for any office again.