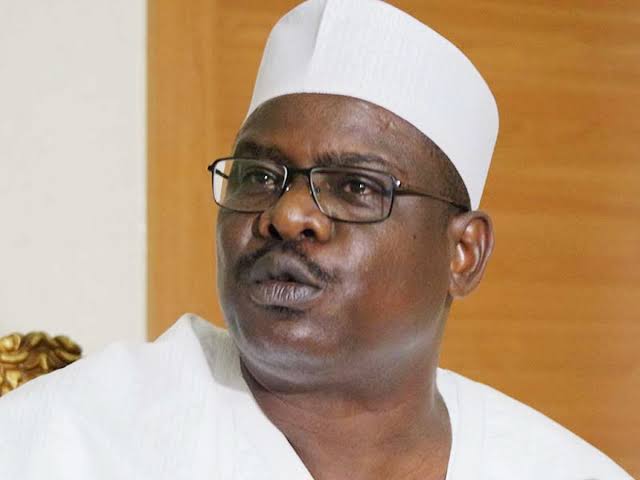 A Federal High Court has ordered Senator Ali Ndume to be remanded at Kuje Correctional Centre for failing to produce the former Chairman of the defunct Pension Task Team, Abdulrasheed Maina.
Justice Okon Abang ordered that the Borno South Senator who stood surety for the fleeing defendant in May 2020 would only be released from prison until he either produces Maina in court or sells off the N500m worth of property located in Asokoro, Abuja, which was used as the guarantee for the bail bond and tenders the evidence of the payment of the proceeds of the sale into the Federation Account.
The EFCC's Lawyer, Mohammed Abubakar had, on November 18, asked the court to make an order for the lawmaker to forfeit the bail bond since Maina, who he stood as surety for, had jumped bail.
READ ALSO: Nasarawa APC Chairman: Find The Killers, Party Tells Police
Abubakar also asked the court to revoke Maina's bail and issued a warrant of arrest on him. Although the court granted the applications by the EFCC on Maina, it gave Ndume an opportunity to appear with his legal representation and adjourned until November 23.
Justice Abang, in his ruling, ordered Ndume's remand pending the time he was able to fulfill the bail bond or produce Maina in court.
Source: The Will