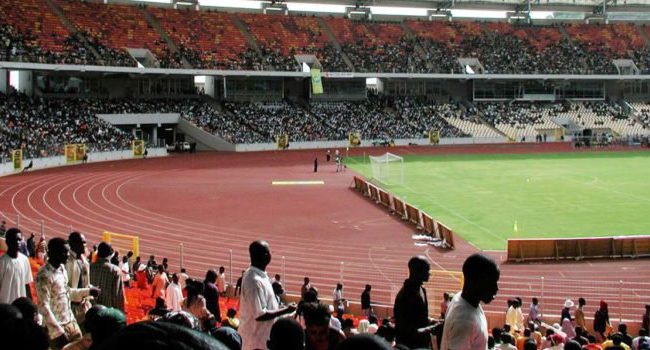 President Muhammad Buhari has renamed the National Stadium, Abuja after Moshood Abiola.
The stadium would now be known as MKO Abiola Stadium.
Abiola was acclaimed to be the winner of the June 12, 1993 Presidential election, which was annulled by Gen Ibrahim Babangida.
The election was also adjudged to be the freest and fairest in the country.
Buhari announced the change of name during his speech at the Democracy Day celebration on Wednesday at the Eagle Square, Abuja.
The President had on June 10, signed into law the Public Holidays Act (Amendment Bill) making June 12 the official Democracy Day.
He also used the occasion to restate his government's resolve to tackle the infrastructural problems facing the nation.
Furthermore, he said his government would remain unrelenting in the fight against corruption and insecurity in the country.