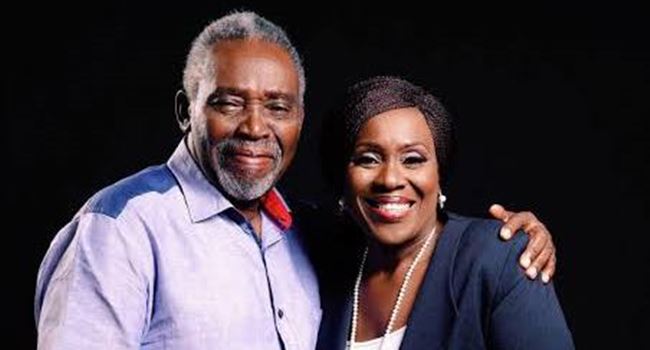 In a recent interview with Chude Jideonwo, Nollywood veteran, Joke Silva revealed that her husband, Olu Jacobs, is battling with a neurodegenerative disorder.
"It is known as dementia with Lewy body," she said.
She disclosed that it has been going on for a couple of years.
READ ALSO: Kamala Harris Becomes First US Woman To Wield Presidential Power As Biden Undergoes Treatment
The actress who mentioned that it is the first time she's revealing that publicly also added that it has been hard on him as well as the family members.
Joke Silva also talked about how she accidentally found out she was adopted, the loss of a child and her sister.