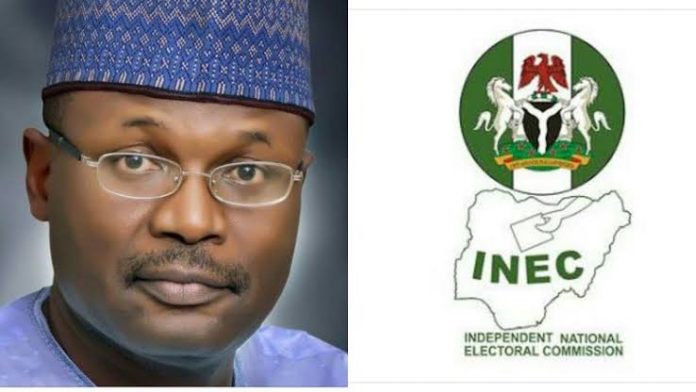 Inter-Party Advisory Council (IPAC) said on Monday that the timely and peaceful handover at the Independent National Electoral Commission earlier in the day, has proven the Chairman of the Commission, Mahmood Yakubu, to be a democrat.
IPAC stated this in a statement while reacting to the temporary exit of Yakubu as Chairman of the electoral body.
Yakubu on Monday handed over to Ahmed Mu'azu, a national commissioner in charge of INEC electoral logistics committee, who will now act as head of the Commission pending the confirmation or otherwise of his (Yakubu) second term by the Senate.
Five other national commissioners also bowed out with Prof. Yakubu.
READ ALSO: We Enjoy LG Autonomy, Says Adamawa ALGON
While handing over to Mu'azu, Yakubu noted that the commission was a constitutional body whose members were appointed for five years and which may be renewed for a second and final term.
"This means that my tenure and that of the first set of five commissioners ends today," he stated.
IPAC, in its statement, said the "timely and well organised peaceful temporary transfer of power" was a sign that Yakubu is a democrat.
It urged the Senate to reconvene and endorse the former chairman "so that the ongoing electoral reforms can be driven to a logical conclusion."
"This step is important in order to enable the commission's chairman to quickly settle down for the daunting tasks ahead, starting from the conduct of bye-elections in some constituencies across the country," it stated.