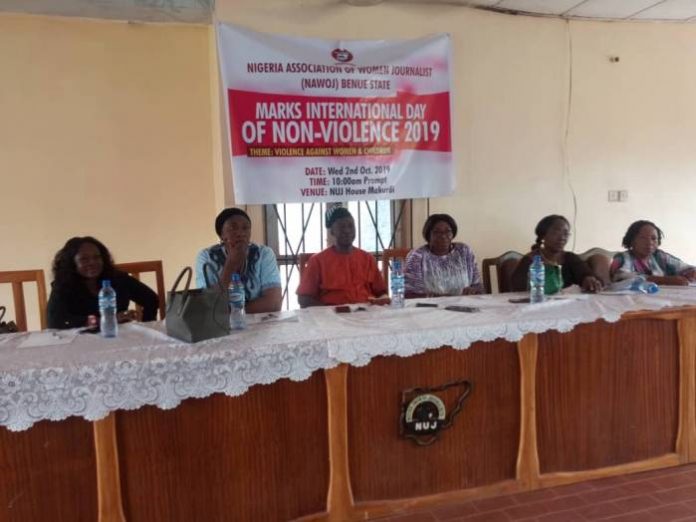 Nigerians have been advised not to keep quiet in the face of violence against Women and Children but to speak out.
The call was made by a programme analyst with the United Nations Population Fund, UNFPA, in Benue State Mrs. Victoria Daaor, on Wednesday.
She spoke at an event organised by the Nigerian Association of Women Journalist, NAWOJ, Benue State Council.
Speaking on "Psychological Effects of Violence on Women and Children", Mrs. Daaor said a lot of women and children were going through violence but were afraid to speak out.
Women in particular, she said were going through physical, sexual and psychological violence which often led them to depression.
"For Children, forcing them to go to boarding school against their wish, to read courses of no interest or engaging in trade leads to abnormal behaviours which includes drug abuse, cultism, uncaring attitude, thereby creating a monster out of them," Mrs. Daaor said.
She expressed fears that if nothing was done to nip the rising spate of violence against women and children in the bud, Nigerians might be living in a barbaric society in the next 10 year.
While acknowledging that men also face violence, Mrs. Daaor said "when you push your husband to register your child in a school he cannot afford, you're pushing him to his early grave, and that is abuse."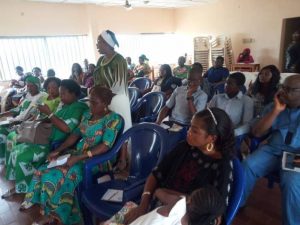 As a way forward, Mrs. Daaor, Founder, Elohim Foundation, called for improvement in the educational system adding that men should also be copted as champions in the fight against violence on women and children.
READ ALSO: Jungle Justice: Ushongo Community Mob Three Robbery Suspects
She also stated that the church should stop encouraging gender violence under the guide of submission saying most women have died in abusive marriages because they continued to cover up for the men
"I am not talking about divorce but sometimes, seperation is important to allow families address issues in a home."
She however urged women to show love and support one another especially their spouses and children.
A guest speaker at the event and Executive Secretary, State Teaching Service Board, Mr. Wilfred Uji suggested that Nigeria should go back to the drawing board and redefine Nigeria through restructuring of educational sector for practical purposes.
Speaking on "Historical Perspective of Violence in Nigeria: The Way Out", Uji, an Associate Professor of History said the magnitude of violence that has pervaded the country was a sad reminder that certain government institutions which are supposed to ensure checks and balances are not doing enough to provide the mental welbeing for the generality of Nigetians.
Uji therefore called for equitable distribution of resources, strenghthing of traditional institutions, adequate family development and promotion of local industrialization and enterprise.
He also stressed the need for mutual respect, support, love and submission in the families.
The Next Edition reports that the United Nations, UN, General Assembly resolution A/RES/61/271 of 15 June 2007, earmarked October 2nd of every year for the commemoration of the International Day of Non Violence to "disseminate the message of non-violence, including through education and public awareness".
The resolution reaffirms "the universal relevance of the principle of non-violence" and the desire "to secure a culture of peace, tolerance, understanding and non-violence".