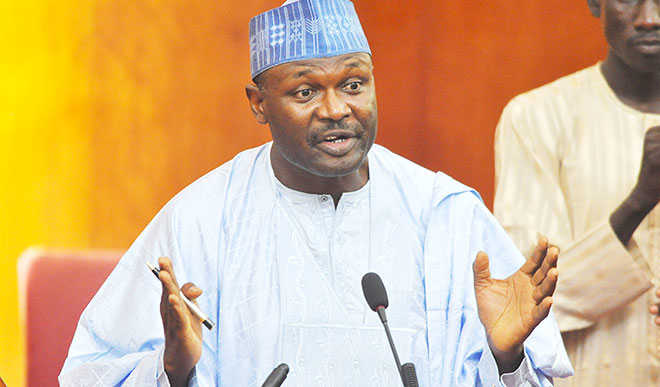 The Independent National Electoral Commission (INEC), has approved the posting of 14 newly sworn-in Resident Electoral Commissioners (RECs) to states, according to a statement by its Secretary, Mrs. Augusta Ogakwu.
The statement made available to the News Agency of Nigeria (NAN) on Friday in Abuja, showed that Prof. James Apam from Benue was posted to Kogi, while Dr. Nentawe Yilwatda from Plateau was posted to Benue.
It said that Halilu Pai from FCT was posted to Plateau, Umar Ibrahim (Taraba) to Gombe; Ahmad Makama (Bauchi) to Taraba; Ibrahim Abdullahi (Adamawa) to Bauchi; and Prof. Godwill Obioma (Abia) to Ebonyi.
Dr. Nwachukwu Orji of Ebonyi was posted to Anambra; Dr Iloh Chuks (Enugu) to Abia; Emeka Joseph (Imo) to Enugu State and Francis Ezeonu (Anambra) to Imo.
The commission also approved the posting of Obo Effanga (Cross River) to Edo; Dr. Briyi Frankland (Bayelsa) to Cross River; and Agboke Olaleke (Ogun) to Ondo.
NAN reports that the posting was released immediately after the new RECs took their oaths of office at the INEC headquarters, Abuja.
INEC Chairman Mahmood Yakubu had earlier told the officials that none of them would be posted to his or her state of origin, and urged them to be prepared to serve in any part of the country.
He advised them to adhere strictly to the provisions of the constitution, electoral act and other legal frameworks in the discharge of their duties.