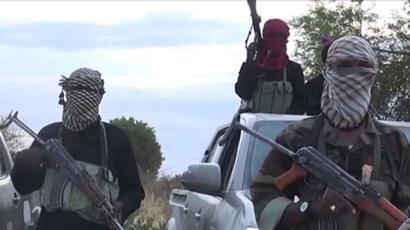 Ijaw People's Development Initiative (IPDI), an Ijaw rights group, has threatened to report President Muhammadu Buhari to the United Nations, United States, Israeli and Russian governments following continued indiscriminate killing of Christians and civilian population by the Boko Haram and the Fulani herdsmen.
The group in a statement signed by its National President, Comrade Ozobo Austin, said Christians and Southerners in the country were no longer safe under the Buhari administration.
IPDI alleged that the North planned to continue to intimidate the South, especially Christians through the killings to force them to abandon their faith for Islam and eventually turn the nation to a Muslim state.
It stressed: "Unless the international community quickly interventions, the Christian race will be wiped out in Nigeria. The Nigeria government has no interest to protect the Christian faith.
"The government's backing of the killer herdsmen, Boko Haram and Miyetti Allah is the reason for the continued barbaric and indiscriminate killings in the country."
READ ALSO: IYC Tasks Buhari On Dokubo's Replacement At Amnesty Office
IPDI maintained that since the Boko Haram, the herdsmen and Miyetti Allah, were from the same Islamic faith and happened to be Fulani/Hausa elements from the Northern Nigeria, "there is no reason the Christians will not believe that there is ongoing Islamisation agenda backed by President Muhammadu Buhari in the country."
It asserted that the Nigeria security had been sectional and had compromised, defending the killer herdsmen in the Southern Nigeria, instead of protecting the harmless citizens.
IPDI added: "The foreign criminal elements killing and invading communities under the guise of herdsmen in Southern Nigeria, are not real herdsmen, but organised Northern militia groups, specially sent to the Southern Nigeria to execute the Islamisation agenda in the Southern Nigeria.
"What is happening to Nigeria Christians today is an organised conspiracy by the Muslims, Nigeria sectional and tribalistic government led by President Muhammadu Buhari," it added.
While urging Buhari to stop the killing of Christians, IPDI urged Christians in the country to go for self-help against any attack by the Islamic killer groups.