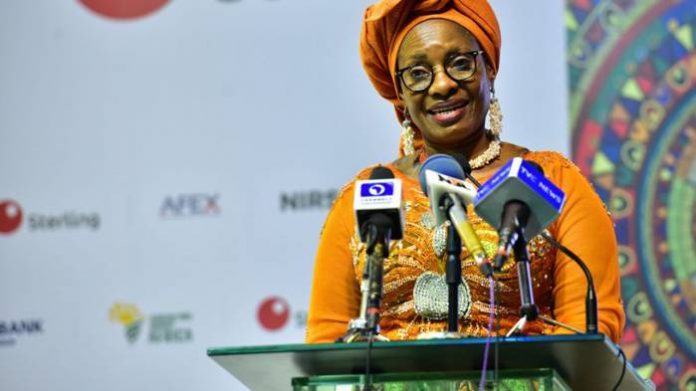 The Minister of Women Affairs, Mrs Pauline Tallen, on Thursday sought for increased participation of girls and women in Information Communication Technology (ICT) field to promote gender equality.
Tallen made the call while addressing students of Government Girls Secondary School (GGSS), Dutse, FCT, in commemoration of the 2021 International Girls in ICT Day.
According to her, the day is set to promote exciting career opportunities for girls and young women in the world fastest growing economy and to empower them access opportunities in ICT.
"We are committed to pressing for gender equality by ensuring that no one is left behind in the field of ICT as it is a bedrock to several enabling opportunities and lucrative jobs,'' she said.
While decrying the under-representation of women in science and technology fields globally, she said the ministry was promoting girl-child education especially in Science, Technology, Engineering and Mathematics (STEM).
"Taking up career in STEM will, however, enable girl children to be problem-solvers and innovators who will address some major challenges confronting our nation,'' she said.
The minister advised parents teachers and female role models to encourage children, especially the girl-child to engage in STEM education by dismissing the notion that science courses were tough for females.
READ ALSO: Police Arrest Alleged Killer Of 29-yr-Old Man In Ebonyi
Dr. Chinwe Anyachebelu, the President, Nigeria Women in Information Technology (NIWIIT), Abuja Chapter, renewed commitment towards improving women participation in ICT in line with global demands.
Also, the President and CEO, Digital Bridge Institute (DBG), Prof. Mohammed Ajiya, encouraged women, especially students to develop software and engage actively in the ICT world.
Ajiya said the institute, which was a training arm of the Nigerian Communications Commission (NCC), will ensure 60 per cent of its trainees were women to encourage more girls participation in ICT.
Mrs Wunmi Laolu-Akande, representative of the United Nations Population Fund (UNFPA), emphasised the critical role ICT plays in aiding their organisation achieve its mandates.
She said the ICT had helped the organisation gather information on Gender Based Violence (GBV), Adolescent Sexual Reproductive Health and other areas.
The Principal of the school, Hajiya Fatima Mohammed, appealed to the government to continue to support the school improve on access to quality education.
Some of the students made a software presentation of a traffic system management approach using a robot to control traffic in congested FCT areas. (NAN)