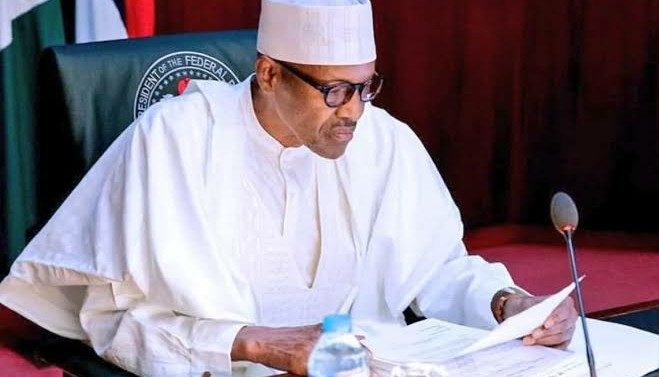 President Muhammadu Buhari has promised that he would not let Nigerians down.
He said would provide effective and result-oriented leadership which would in turn safeguard and ensure better life for citizens.
A statement signed by Presidential aide, Garba Shehu, said the President made the promise after attending the daily Tafsir (Quranic interpretations) marking the month of Ramadan, which held at the State House Mosque, Abuja, on Tuesday.
He quoted the President as saying: "I know what to do, and I will not fail Nigerians."
According to Shehu, Buhari, who expressed gratitude to all Nigerians for the opportunity to serve a second term in office, also assured that their expectations for giving him another opportunity would be met.
As A Reporter, I Wrote Exclusive Stories That Shook Nigeria — Osoba
"The expectations of Nigerians will be met. I will not let them down. I will continue to do my best."."
The statement further noted that the President reaffirmed his earlier message on the occasion of Ramadan to Nigerians that discipline should be the watch word of every citizen and again admonished all citizens to use the fasting period to reflect and be more constructive in purpose by promoting harmony.
Chief Imam of the Mosque, Sheik Abdulwaheed Sulaiman, was quoted in the statement as thanking Almighty Allah for allowing the general election to take place peacefully throughout the country.
He called for repentance and prayers to avert the current security challenges confronting the nation noting that the security incidents were a test from God.