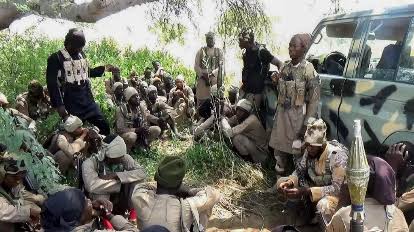 The recent raid on the camp of ISWAP fighters by the Nigerian military triggered the killing of Brigadier-General Dzarma Zirkusu and three other soldiers on Saturday, credible sources have told Daily Trust.
Army spokesman, Brigadier-General Onyema Nwachukwu, had in a statement confirmed that the military neutralised several ISWAP terrorists during a recent encounter.
READ ALSO: Tennis: Edwards, Imeh Win VEMP Tennis National Open Championship
He said apart from killing the terrorists, troops also destroyed many of their gun trucks.
However, the ISWAP fighters on Saturday at about 9am ambushed the convoy of Brigadier-General Zirkusu while heading to Askira town (Askira Uba LGA of Borno state) to provide support for the troops under attack.
Sources told Daily Trust that Saturday's multiple attacks by the terrorists were a reprisal.
"They were mad because of what befell them on Friday."
"Dozens of the ISWAP commanders were killed and many of them injured on Friday through air reconnaissance when they were holding a meeting with their new leader, Sani Shuwaram.
"They were holding a meeting in an enclave in northern Borno when they were raided by the air power at Sabon Tumbun and Jibularam in Marte Local Government Area in Borno State," the source said.
It was gathered that the ISWAP fighters have been consolidating territory in the Lake Chad area since rival Boko Haram commander Abubakar Shekau was killed during infighting between the two forces forces earlier this year.
Daily Trust