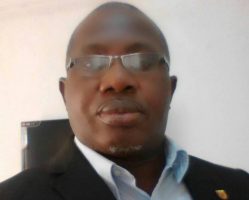 Confronting Enugu Rangers in the 1970s was like going to war. The Flying Antelopes were majorly Biafran soldiers and played like death was honourable. Folorunsho Gambari of Shooting Stars, Ibadan found a way round them.
Gambari, better known as Gambus, could pick words in Igbo which Rangers attackers used to communicate anytime they approached Shooting Stars defence. Segun Odegbami, the Jos brought up who understands Igbo would be far away upfront.
Arthur Ebunam, an African Cup winner with Rangers in 1977, recalled some of those moments in a trans Atlantic chat recently. The Flying Antelopes were so smart that they could communicate in Igbo, Hausa and Yoruba during crucial games.
Ebunam said: " Shooting Stars were a very solid side.You had to sleep well before facing them. With players like Segun Odegbami, Muda Lawal, Sam Ojebode, Kunle Awesu, Moses Otolorin, Best Ogedegbe, Nat Adewole and Folorunsho Gambari, it was tough."
He singled out Gambus, the man who caged Roger Milla of Tonnere Kalara in 1976, for reading Rangers like a nursery rhyme.
"Gambari was always getting it right against us. We would communicate among ourselves in Igbo on how to break Shooting Stars barrier. The next thing he would be exactly where we wanted to penetrate.
"We wondered how he read our every move. Gambari himself let the cat out of the bag when he told us mockingly, ' una no know say I dey hear all una Igbo'.
That was a shocker. Although until 1978, all Rangers players were Igbo, many of them spoke more than one language.
Chukwuma Igweonu,Nwabueze Nwankwo, Kenneth Abana, Godwin Ogbueze, Stanley Okoronkwo, Ogidi Ibeabuchi, Sam Onyeaka, Aloy Atuegbu, Okey Isima and even Christian Madu who joined from Ghana spoke Hausa.
Chimezie Ngadi, Emma Merenini, Paulinus Ezike, Patrick Ekeji, Humphrey Okechukwu and much later Amaechi Igweobi understood Yoruba.
It was a game plan that worked for Rangers. Anytime they played Shooting Stars, some Flying Antelopes eaves dropped on Yoruba. If the opposition came from Mighty Jets or Raccah Rovers, those who understood Hausa did the 'spying'.
And when Shooting had the Ghanaian quartet of Joe Appiah, Sam Asante, Phillip Boamah and Saka Abossey, Christian Madu understood all the Akan they spoke.
Gambari, from the Omoda section of Ilorin, under Ajikobi ward, was at Government Secondary School, Ilorin in the governor David Bamigboye years. I do not know if the Igbo influence came from there.
The school paraded some Igbo players. There were Frank Omenka, yes, the later day colonel, Victor Anagor, who died as an Air Commodore and Frank Odiachi. Much later came Benjamin Anagor and Ikechukwu Emesobum (Aporo).
GSS Ilorin won the Kwara Governors Cup, for the first time in 1973. Gambus had left but Omenka, Anagor and Odiachi were there. Other players included Steve Olarinoye, Tajudeen and Taofeek Azeez.
Governor Bamigboye had an Igbo wife, Beatrice Chinyere Asagwara, from Uzoagba. When they got married in Zaria, in February 1965, chairman of the reception was Gen. Johnson Aguiyi Ironsi.
One student who came after Gambus, Kayode Abdulwahab- Omotose, played with a younger Gambari called Olorongbe. That one chose Santos as nickname. I got to know more.
According to Kayode who is now an Alhaji and politician, " Gambus was a dogged fighter from adolescent age, coming from a strong Islamic Madrasah(school), like every Ilorin male.
"He joined Shooting Stars from the Bacita Sugar Company team, Tate and Lyle. Chief Lekan Salami took him to Ibadan after a friendly with Shooting Stars. Moses Otolorin (Super Throw, Fantasia) was also snapped. Baba Ali could not because his dad refused."
Kayode benefitted from Bamigboye. "I started playing for GSS Ilorin from Form One. I got a pair of boots after representing Kwara State Junior team at the Lagos '73 National Sports Festival. The governor directed that the boots should not be taken from me."
READ ALSO: World Food Day: Insecurity, Others Causing Hunger, Malnourishment In Nigeria – FAO
Gambus was a member of the Kwara senior team under coach Usman Adenuga. Also in that squad were Tunde Ojulari, Moshood Daji and goalie Abona Agodirin.
Kayode continued with soccer after school. In 1980, he was part of the youth team, Sparks of Ilorin that participated in the Ramat Cup which was won by Enugu Black Rocks. That club also produced Toyin Ayinla and Isiaka 'Bus stop' Olawale.
Enugu Black Rocks paraded Charles Okonkwo, Benedict Ugwu and Ikechukwu Ofoje. Lagos was represented by Bolaji Oni Babes. In that team were Samson Siasia, Tarila Okoronwanta, Taju Disu, Raymond King, Chris Anigala, Segun and Femi Olukanmi.
Sparks were Kwara State Youth champions in1983. Governor Cornelius Adebayo planned to merge them with Highlanders to create a solid club. The Muhammadu Buhari coup of 1983, changed everything.
Folorunsho Gambari died in 1981. Kayode continued to play, ending up at NIPOST , Ilorin and played in the Kwara FA Cup final twice, against Utility Bombers in 1988 and 1989. A younger Abdulwahab-Omotose plays for University of Illinois, Chicago.