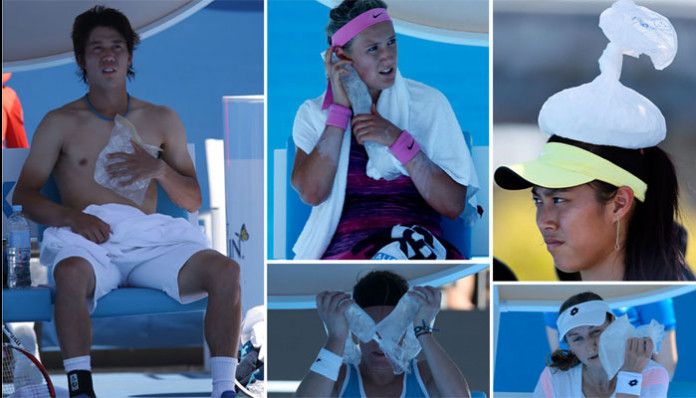 Extreme heat has caused several deaths in Australia especially across the states in Victoria on Friday as five of the eight states and territories sweltered above 40 degrees Celsius, emergency services has said.
Since Thursday, emergency workers responded to more than 30 cardiac arrest calls, a significant spike, and several of them had died, Ambulance Victoria's state commander, Paul Holman, said.
"That will be due to the heat. The vulnerable in our community die as a result of this heat. Heat kills," he said.
He did not give an exact number of fatalities.
Police rescued four children from locked vehicles, including a 15-month-old baby, who was taken to a hospital due to heat distress.
Firefighters also had to battle about 10 fires across the state, but no communities were threatened.
READ ALSO: Shocking! Couple locked up 13 children, fed them once a day, bathed twice a year
Local newspaper The Age reported several Melbourne city hospitals enacted a "Code Yellow" and switched off all non-essential lights and equipment to conserve energy amid searing heat on Friday that topped 42 degrees Celsius, the hottest day for the past two years.
At the ongoing Australian Open tennis, several players suffered heat stress, including Frenchwoman, Alize Cornet, who needed medical attention in her third-round encounter with Belgium's Elise Mertens.
In neighbouring South Australia, hospitals treated more than 50 people for heat-related illnesses, as temperatures soared above 46 degrees Celsius – the state's third day of extreme heat.
No deaths were reported.
Organisers were forced to cancel a local cycling championship called Bupa Challenge involving thousands of non-professional cyclists.