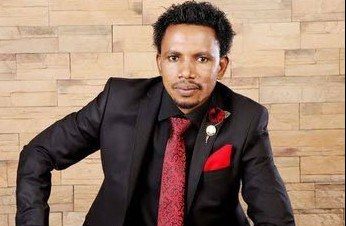 An uncle to embattled Adamawa Senator, Elisha Abbo has been killed by unknown gunmen.
According to reports, the gunmen numbering about 13 allegedly invaded Senator Abbo 's family home in the early hours of Saturday and killed his uncle, David Ella.
They also abducted Abbo's stepmother who was delivered of a baby nearly two weeks ago.
The Punch quoted a source as saying, "About 13 men armed with AK-47 rifles invaded my family house around 1am on Saturday and shot my uncle dead.
"They dragged my father and brothers out of their rooms and went after my stepmother when they were told that my biological mother was dead.
"They took the poor woman away and left behind her 11 day-old child.
"My stepmother is still with the kidnappers now (as of 5:30pm on Saturday) The kidnappers have called me, using a Cameroonian MTN number, but they had yet to demand a ransom."
Abbo lamented that the hoodlums were hiding just about two kilometres away from Mubi town but that neither the military nor the police had been able to dislodge them.
He said, "The Federal Government, the military and the police are not doing enough in the aspect of insecurity in this country.
"The security agencies know the hideouts of the criminals but they will not go after them.
"Of what use is the army barracks and the mobile police base in Mubi when they cannot go into the bush and dislodge the kidnappers?
"The kidnappers are using the ransom they are collecting to fund terrorism in the country. That's the truth."
Confirming the incident, the Adamawa State Police Public Relations Officer, DSP Sulaiman Yshaya Nguroje, said the police had deployed officers and men to track down the killer abductors.
He said, "Our men from the IG rapid response team, in conjunction with men from anti-kidnapping unit, as well as men from homicide unit have been deployed in order to rescue and arrest the suspects."