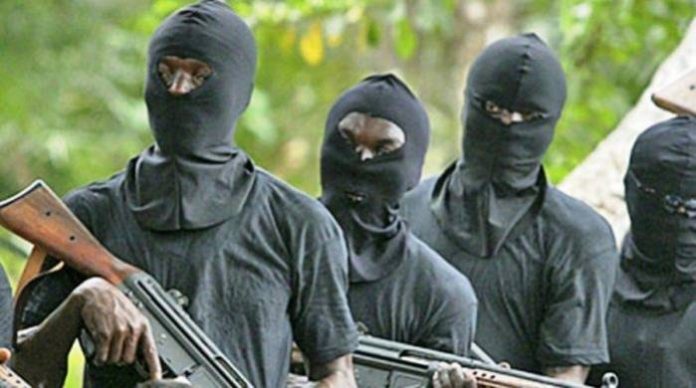 Kidnappers have demanded N30m to free a pregnant woman identified as Mrs. Okeke and two children at Juji, in the Chikun Local Government Area of Kaduna State on Friday.
It was learnt that gunmen invaded the Juji area of the state in the early hours of Friday and shot indiscriminately while residents ran for safety.
The two children aged nine and 12 were abducted in their homes. The abductors reportedly called to demand N10m each for the victims before they could be released.
The Punch quoting a family source said that the abductors called the mobile belonging to the mother of the 12-year-old boy to make the demand.
"The gunmen requested the contacts of the pregnant woman's husband and spoke with the parents of the nine-year-old girl. They demanded N10m from each of them," the source said.
The source said, "We heard shots around 1a.m and all of us ran in different directions. I ran into a nearby bush and hid until they left.
READ ALSO: Police Confirm Burning Of Two Suspected Kidnappers In Bayelsa
It was this morning that we discovered that they left with the nine-year-old girl and the son of a woman. The woman was also kidnapped but abandoned because of her health. She was able to find her way back to home this morning."
It was learnt that the police arrived at the scene shortly after the incident occurred. Officials of the state government also visited the place on Friday morning.
The Police Public Relations Officer in the state, DSP Yakubu Sabo, confirmed the abduction to our correspondent but did not make further comments.
Source: The Punch