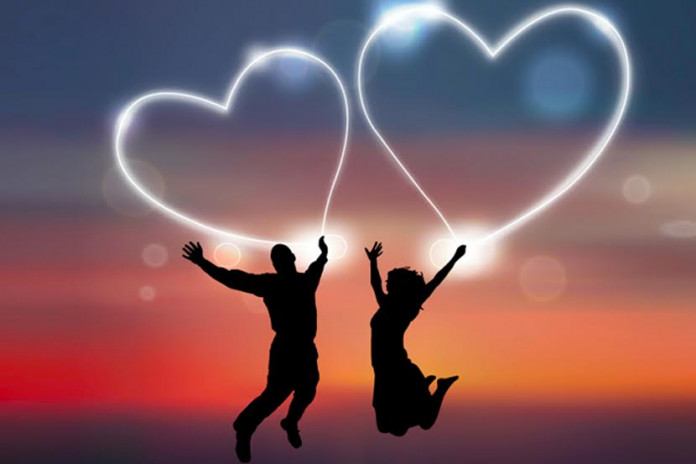 The best ways to say "I love you" to your spouse are usually in simple, everyday, seemingly unimportant ways. Leo Buscaglia, who wrote and taught about love, said: "Words and deeds that say 'You enrich my life' go on forever."
Winifred M. Reilly put the importance of saying "I love you" well saying "As couples, we express love through our everyday actions — our gestures of kindness, our generosity, our attention, our touch.
We say, 'Drive safely.' 'Take an umbrella.' We kiss each other goodnight. And our spouse hears, 'I love you,' in a way that touches more deeply than words."
Here are some suggestions on how to say "I love you" so that your love for one another goes on forever:
*Make sure you say "I Love You" at least once each day to your spouse.
*Write unexpected love notes.
*When your spouse asks for a favour, consider saying "as you wish."
*Give your mate an unexpected hug, a surprisingly romantic kiss, or a teasing tickle often.
*Be spontaneous and surprising with winking at each other, whisking your spouse away for an unexpected weekend alone, star-gazing together, taking a walk in the rain with one another.
READ ALSO: Why silence is great for your relationship
*Share memories by looking at old photographs and talking about memories you share together.
*Schedule a day to just be leisurely together.
*Listen. Pay attention.
*Share why you love your spouse.
*Give the gift of your time by doing chores for your spouse that your spouse doesn't like to do, such as folding the clothes, running an errand, washing the car, etc.
*Don't forget anniversaries and birthdays.
*Smile.
*Schedule date nights.
*Appreciate the way your spouse loves you. Learn his/her love languages.
*Blow a kiss from across the room. In other words, flirt with your spouse!
*Serve breakfast in bed.
*Dance with your spouse in your own living room.
*Hold hands.
*Plan and cook a meal together.
*Say I love you in a different language.
*Show your spouse that you are supportive of his/her dreams and goals.
*Remember the important little things like leaving the last cookie, putting the seat back in the car, picking up after yourself.
Source:  thespruce.com