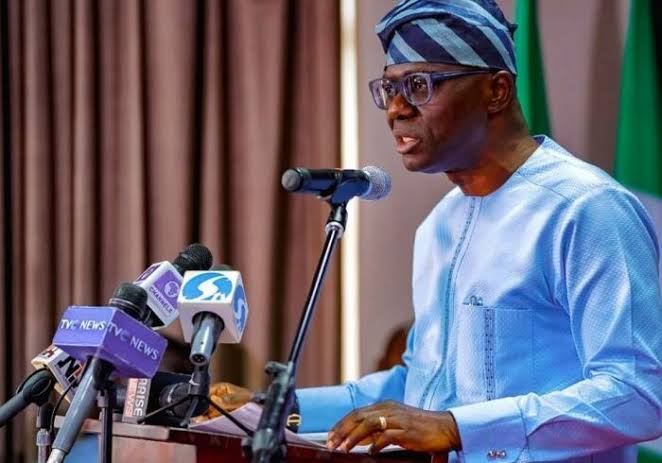 Dr. Ibijoke Sanwo-Olu, wife of Gov. Sanwo-Olu of Lagos, the police and other stakeholders were on Thursday rewarded for their efforts in the fight against gender-based violence in the state.
Dr. Sanwo-Olu was given the Most Distinguished Recognition Award at the Commendation and Awards Night of the Domestic and Sexual Violence Agency (DSVA).
The Commendation and Awards Night is the final activity wrapping up the Lagos State Domestic and Sexual Violence Awareness Month (September).
Speaking, Dr. Sanwo-Olu said that Lagos has a zero tolerance for Sexual and Gender-Based Violence (SGBV), noting that 81 Non-Governmental Organisations (NGOs) have so far been identified as being registered with the DSVA as partners against the fight against SGBV.
She urged unregistered NGOs to register with the DSVA as soon as possible.
"This is to ensure that we have a central database so that when survivors hit your station, it can be recorded," she said.
Dr Sanwo-Olu said that there is a Sex Offenders Register which is now fully operational in the state. She urged employers to go through the register to verify the criminal records of individuals they seek to employ.
During the ceremony, Alakuko Police Station received honours for being the Most Responsive Police Station to Gender-Based Violence in Lagos.
Speaking, the Lagos State Commissioner of Police, Hakeem Odumosu, said that since 2013, the Lagos State Police Command has established Family Support Units (FSUs) to investigate and prosecute cases of SGBV.
"The office of the Commissioner of Police has over the years partnered with the office of the Attorney-General and Commissioner of Justice of Lagos State with a view to establishing other FSUs in the state.
"As at today, there are 16 FSUs spread among the metropolis and these units are coordinated by the Gender Desk Departments.
"It is worthy of note that this innovation has been replicated in all states across the country which is an attestation to Lagos being the centre of excellence," Odumosu said.
READ ALSO: WIKE, COMBAT AND CANT; NEGATIVE CRITICISM TAKEN TOO FAR
NAN reports that other award recipients were: Most Responsive Social Welfare Unit – Agege Social Welfare Unit, Most Responsive Health Facility – Ita Elewa Primary Health Centre.
Most Responsive Non-Governmental Organisation (NGO)- Community Women's Right Foundation (CWRF), Most Responsive NGO on Sexual Violence – Cece Yara Foundation and Most Responsive Mandated Reporter – Mrs Ijeoma Anyanwu.
The Mirabel Centre received a Special Recognition Award while the United Nations Population Fund (UNFPA) was recognised as the Most Supportive Donor. (NAN)