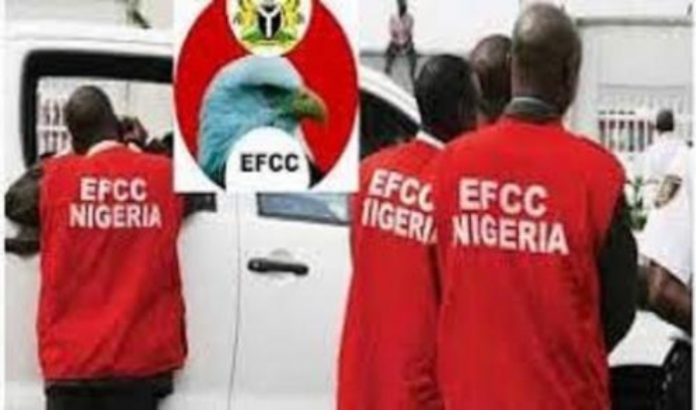 The North-East zonal office of the Economic and Financial Crimes Commission (EFCC) said it has secured the conviction of 55 corruption-related cases and recovered over N90 million from January to July 2019
Head of operations in the zone, Mr. Michael Wetkas, disclosed this Thursday in Gombe during a community road walk against corruption to commemorate the 2019 African Anti-Corruption Day.
While commemorating the day with the theme: "Assets Recovery," Mr. Wetkas said the Commission had also secured the forfeiture of two houses to the federal government.
He said corruption has been the bane of underdevelopment, unemployment, decayed infrastructure and insecurity in Nigeria.
"Today, we are commemorating the African Day to have one common position with other countries within the continent against corruption.
"We must take ownership of the anti-corruption fight. When you see something, let's say something. We are always ready to do our job whenever we are called in that regard," he said.
He also revealed that the commission stopped one of the state governors in the zone from squandering N11.5 billion government money in less than 24 hours to the expiration of his tenure.
Mr. Wetkas said the anti-graft had upon receiving an Intel on the move to spend the funds rushed to freeze the government's account so as to ensure that the spending was legitimate.
"Up till now the account is still on that caution until when we investigate and we find out that government funds are safe. We don't have the power to stop government from spending money, but once we have intel that something is wrong, it is our duty to make sure that nothing is wrong before they spend the money, so that is what we are doing," Wetkas said.