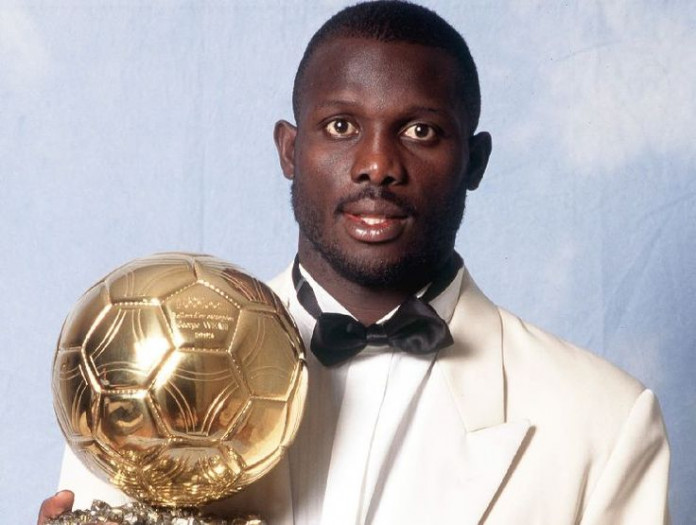 Liberia's ex-football star, Mr. George Weah, appears to have a good chance of winning the Liberian presidential election on Tuesday.
The people of the country will go to the polls to replace Ellen Johnson-Sirleaf.
Weah appears to be the only strong candidate against Vice-President Joseph Boakai who is also in the race.
Weah, had in 2005 contested the presidential election which saw the emergence of Johnson Sirleaf.
The 51-year-old retired footballer however made a great impression with votes close to those of the winner.
Weah is counting on his popularity, particularly, based on his service to his country as a player and as an individual.
At a time, Weah personally financed the country's national football team when Liberia was in a civil war which lasted many years.
Born in the Monrovia slum of Clara Town on October 1, 1966, Weah is a perfect example of one who rose from rags to riches.
George Weah worked for the Liberia Telecommunications Corporation as a switchboard technician before he travelled abroad and launched a football career.
He was a key player with AC Milan, Paris St Germain and Chelsea and won the 1995 World Best Player of the Year or Ballon d'Or.
He won the African Footballer of the Year in 1989, 1994,  1995 and 1996.