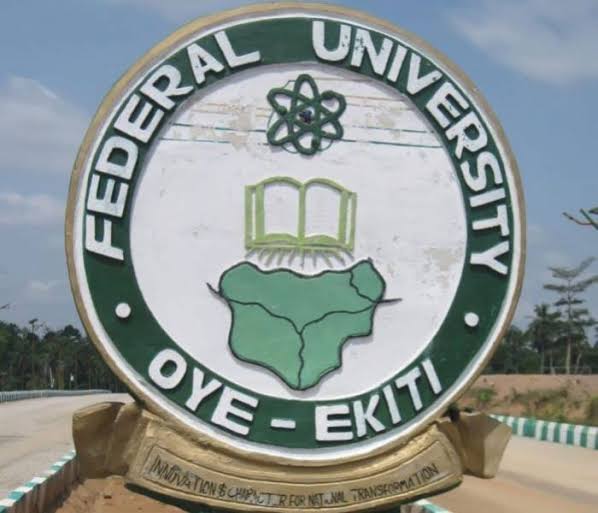 Officials of the National Association of Nigerian Students, NANS, arrived Ado-Ekiti on Sunday for mass action over the killing of two students of the Federal University Oye-Ekiti, FUOYE.
NANS said its officials and other students from across the country would visit the management of FUOYE, families of the deceased students, traditional rulers of each community they visit, injured students at the hospital, Benin Electricity Distribution Company, Ekiti State Government, State Security Service and the State Police Command.
NANS delegation include its President, Bamidele Danielson; Secretary, Yusuf Farouk; FUOYE Students Union President, Oluwaseun Awodola among other stakeholders.
Recall that two students of FUOYE were killed on Tuesday, September 10, allegedly by policemen.
Many students were also injured during the protest.
The students had embarked on a peaceful protest against the erratic power supply in the University.
A statement signed by NANS Secretary, Yusuf Farouk said : "The national secretariat notified all affiliate unions, elected and active members of the organisation in Kogi, Ondo, Ekiti and Osun to mobilise in solidarity with the oppressed students of the Federal University of Oye-Ekiti.
"Kindly note that in mourning the departed comrades and seeking justice on their behalf, no unruly attitude will be tolerated."
Meanwhile, the Police in Ekiti State has warned the student leaders against inciting violence in the peaceful state.
In a statement in Ado-Ekiti on Sunday by its spokesman, DSP Caleb Ikechukwu, the police command said it had discovered through intelligence gathering that a group under the aegis of 'ex-graduates' who were not currently students of any higher institution, were moving into the state with the sole aim of causing more trouble over the FUOYE crisis.
He warned that the police will not condone a break down of law and order in the state.
Ikechukwu said further: "However, the police command is using this medium to warn anyone or group of person(s) against any unlawful assembly with an intent to cause breach of the peace.
"The command has the constitutional mandate to maintain law and order and also to stop or advice any gathering which it thinks may lead to the break of law and order.
"Furthermore, the police command shall deal decisively with anyone or group who takes the law into their hands. Such a person will be arrested and prosecuted accordingly, no matter how highly placed."