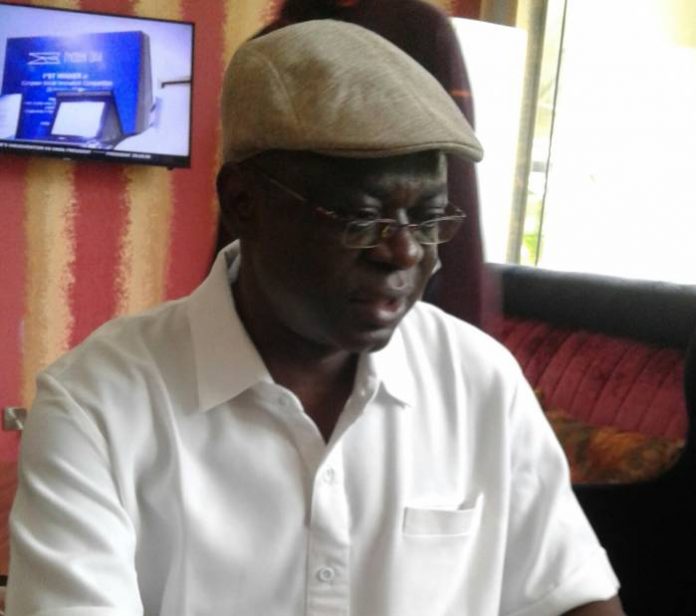 Senator representing Benue North West Senatorial District, Mr. Emmanuel Jev said those expecting a fight between him and Governor Samuel Ortom in 2023 will be terribly disappointed.
Mr. Jev who stated this on Monday while speaking to journalists in Makurdi, was reacting to insinuations in some quarters that he will have a running battle to retain his seat, with Gov. Ortom whom they believe is interested in going to the senate at the end of his second tenure in 2023.
But Jev said the people with such mindsets will be disappointed as he is and will remain a close ally of Gov. Ortom till the end of their tenure.
"I have heard that speculation in the social media and elsewhere about me and the governor starting a fight over the seat. I think people will be terribly disappointed if they are expecting a fight between me and the Governor.
"Me and the Governor will continue to be close ally till the end of our tenure. That is all I can say. They will be disappointed.
"I have been given four years to do my senate tenure. I am not taking it lightly but with a whole lot of responsibility. So, I won't bother myself about what happens thereafter.
"I think what we pray for is to have long life and prosperity. That to me is important than any other thing let alone making enemies over something that may not come within reach."
Jev also debunked rumours that he and the Mr. Gabriel Suswam, (Benue North East) are going to dump the Peoples Democatic Party, PDP, 2019 saying it is not true.
"I'm just hearing this. I saw Suswam's denial and I didn't know I was also included in the rumour. People like to throw up controversies and they put you in a position of perpetually defending yourself and I don't like it."
The Senator also pledged to continue to push for the construction of a bridge across River Buruku saying the project is close to his heart.
He also emphasized on the need for all Benue leaders to come together for the development of the state.