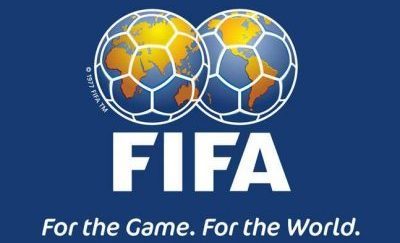 The world football body, FIFA, on Friday celebrated Legendary football player, Edson Arantes do Nascimento, popularly known as Pele.
Taking to its Twitter handle, the body wrote"⏲️ It's now Friday in Brazil. It's @Pele's 80th birthday! ?
"?️ We have some very special stuff coming later today, but for now we wish 'The King' as much happiness as he gave fans of @CBF_Futebol, @SantosFC & 'The Beautiful Game' ?"
#Pele80 #ORei80
The body also shared what others have said about Pele and his football carrier.
Cafu to FIFA: "Pele revolutionised football. Pele stopped a war. Pele united countries, united families. There was no race problem, language problem. I was born in 1970. In 2002, I became a world champion. I was captain. I had the honour of receiving the World Cup Trophy from no less than whom? Pele! Man! If I say any more I'll cry. It's really emotional!"
Malcolm Allison: "How do you spell Pele?"
Pat Crerand: "Easy: G-O-D."
Television commentators during Mexico 1970
Dondinho, Pele's father: "The greatest goal I ever scored was a one-two with Celeste – we named him Edson Arantes do Nascimento."
Pepe to FIFA: "To watch him play was to watch the delight of a child combined with the extraordinary grace of a man in full."
"He wasn't even 18 years old. To do everything that he did in a World Cup, in a Final… 99 per cent of the Sweden supporters were cheering for Pele. Pele was from Saturn."
READ ALSO: #EndSARS: Gov. Umahi Begs Youths To Forgive Country's Leaders
Andy Warhol: "Pele was one of the few who contradicted my theory: instead of 15 minutes of fame, he will have 15 centuries."
Tarcisio Burgnich, the Italy defender who marked Pele in the Mexico 1970 Final: "I told myself before the game, 'He's made of skin and bones just like everyone else'. But I was wrong."
Tostao to FIFA: "I think Pele was better than all of them. For me there's no comparison. He didn't have one defect. Maradona was spectacular, but he wasn't on Pele's level physically, he didn't score the numbers of goals Pele did. Messi's spectacular, but he doesn't head the ball like Pele did, he doesn't shoot as well with both feet, he doesn't pull off the moves that Pele did. Cristiano Ronaldo is an exceptional player, but he doesn't have the ability that Pele had and he doesn't pull off the incredible passes that Pele did. If you take the qualities of Cristiano Ronaldo and Messi, put them together, then you'd have a player to compare to Pele!"
Ronald Reagan: My name is Ronald Reagan, I'm the President of the United States of America. But you don't need to introduce yourself because everyone knows who Pele is."*
Pier Paolo Pasolini, Italian poet: "The moment the ball arrived at Pele's feet, football transformed into poetry."
Gianni Infantino, FIFA President: "Pele took football to another level. Not only did he epitomise 'The Beautiful Game', but he also played with an effortless flair, the like of which had never been seen."