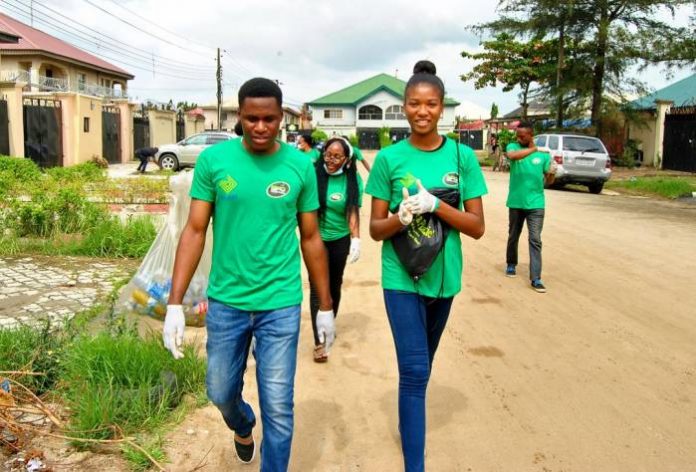 Lagos-based environmentalist Idu Okwuosa has called on Federal Government and corporate organizations to support plastic recycling initiatives, as part of national efforts to curb environmental disasters.
Okwuosa, founder of LasGidis Recyclers, who stated this recently in Lagos, said "plastics are non-biodegradable materials that pose serious dangers to both man and the ecosystem."
She however noted that "The perennial ecological problems of flooding and erosion, arising from indiscriminate dumping of garbage in waterways and oceans, can be mitigated, through recycling and other modern waste management schemes."
Okwuosa spoke at different workshops organised in Lekki and Ojo areas of Lagos to sensitize the public on the benefits of recovering syntethic polymer products.
She pointed out that Nigeria was the seventh largest producer of plastic wastes, which according to latest global reports, threaten the nation's oceans and aquatic habitat.
She stressed the need for governments at all levels and corporate bodies to synergize in tackling the menace, by intensifying the recycling campaign, through the media, schools, hospitals and public institutions for effective interventions.
"Our organisation, the waste management arm of SFQ Ventures Limited, has hosted over 100 events involving about 1000 volunteers and youths, in pursuant of zero-tolerance to plastic pollution.
"Recycling is the panacea for indiscriminate disposal of wastes. Hence the vision of the organization, which is a social enterprise, is to ensure a cleaner Lagos, where people sort their garbage at home, before they are evacuated by Lagos Waste Management Agency (LAWMA)."
Okwuosa lamented that most domestic and industrial wastes were not recycled or incinerated in waste-to-energy facilities leaving them to end up in landfills, water bodies and bellies of fishes.
She said her organisation's objectives were in line with the Sustainable Development Goals, SSDG, on achieving a safer environment through proper waste disposal.
"The project is also committed to empowering participants. Currently, over 80 percent of our workers are women and the project offers them the opportunity to earn a living from picking plastics.
"We also partner with schools to encourage parents and children to pick plastics and bring to schools.
"Our focus is to entrench a new culture of waste recycling, as preventive measures against flooding, epidemics and related ecological disasters," she stressed.
Also speaking, one of the volunteers, Diebube Chukwuka, expressed delight at the exercise saying, "when we recycle plastics, we are actually saving humanity and our world from obnoxious pollutants."
He stressed the need to increase public awareness about the dangers of plastic pollution and its huge potentials for income generation.
Another volunteer, Mirabel Ilojeme, hailed the organisers for the commitment to environmental health, while calling on government agencies, schools and hospitals to join the campaign.