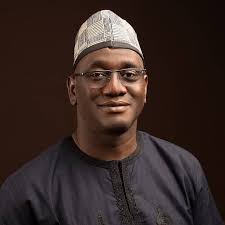 In its determined efforts to eradicate illegal tax points in the state, the Benue Internal Revenue Service, BIRS, in collaboration with the Nigeria Police has vacated the illegal tax point at Mu head bridge in Makurdi, the state capital.
The Executive Chairman BIRS, Mr. Andrew Ayabam disclosed this in a press statement made available to newsmen in Makurdi.
He noted that the operation which was carried out on Sunday, saw the destruction of the check point that was hitherto used by hoodlums as a point for extorting motorists.
He said although no arrests were made, as the culprits fled on sighting the task force, the check point was completely destroyed to ensure the illegal activities of the extortionist is put to an end.
BIRS boss charged members of the public to report any illegal check point and tax activities in their area to enable the board sanitize the Tax system in the state just as he thanked those who have already volunteered information.
Ayabam reiterated that all taxes must be received through Point of Sales, POS, machines or through BIRS receiving accounts available in all commercial banks in the state.