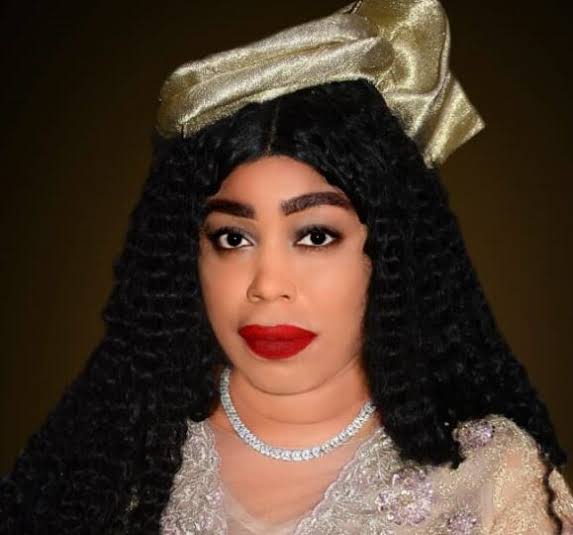 Princess Chichi Ojei, Presidential Candidate of Allied People's Movement (APM), has expressed confidence of winning the February presidential election.
Ojei said this on Friday in Abuja, in a New Year statement tagged 2023: A glorious future beckons for Nigerians.
The Presidential hopeful said being the only female candidate in the race, she stood a better chance of winning.
"With the increased demographics of Nigerian women and youths, I stand better chance of winning the people's mandates against other candidates.
"As we approach one of the most historic general elections in the annals of Nigerian politics, it is no secret that the demographics of Nigerian women and youths have increased tremendously.
"I am appealing to all Nigerians who are eligible voters, to obtain their Permanent Voters Cards, especially women and youths, to vote the Allied People's Movement.
"I am the only female and one of the youngest contestants running for the office of president in the 2023 Nigeria general elections and a vote for me, is a vote for our future.
According to her, the forthcoming general elections is another opportunity for Nigerians to fight for the nation's true independence.
READ ALSO: Air Peace Incident: NAHCO Begins Investigation, Suspends Personnel
She said that when Nigerians voted rightly and wisely, the freedom to exercise their rights as enshrined in the constitution and the freedom of speech, association, movement, equity and justice would be achieved.
"We want a Nigeria that enforces the rule of law, we cannot be slaves in our own country.
READ ALSO: Police Arrest 61 Suspected Political Thugs In Kano
"We can also not be seen as preys or victims of circumstances in our country; pains, tears and sorrow must not be the norm or order of day.
"Abnormalities must never be normal, we want what is right, not what is wrong and we need our indifferences to become our strength.
"And I represent a fresh agenda committed to providing innovative, transformative and responsive leadership, hope for Nigerians, unity, improved economic condition and good governance," she said.
The presidential candidate said that she knew the implications of broken promises by past leaders and could be held accountable for her promises when elected.
According to her, she will keep to her promises when voted into power, but would pro-actively be involved in good governance.
"I will create an enabling environment for economic prosperity, political stability, national cohesion and socio-religious harmony.
"I am driven by the passion to restore Nigeria to the path of glory.
"Nigerian people have suffered too much neglect in human rights, social welfare, social development, infrastructure, education, health and wealth creation.
"And I sincerely seek to foster national unity, irrespective of political affiliation, ideology, gender, tribe and religion, in building the Nigeria of our dream where peace, progress and justice shall reign," she said.
She also urged stakeholders in the electoral process to respect the wishes and mandates of the people before, during and after the election. (NAN)