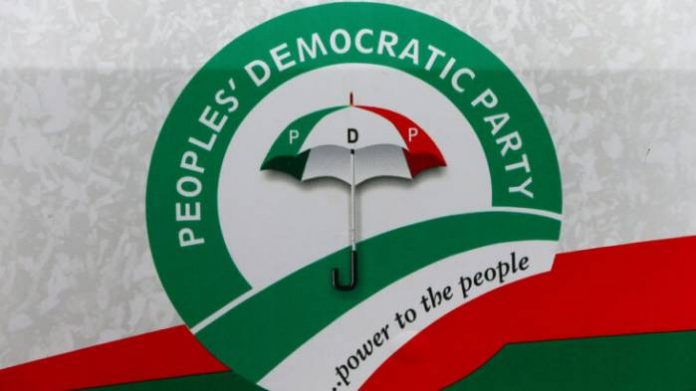 The Peoples Democratic Party (PDP) has commended the commitment and courage of the people of Oyo State for their support for its presidential candidate, Atiku Abubakar, and all other candidates of the party in the 2023 general elections.
The party said this in a statement issued by its National Publicity Secretary, Mr. Debo Ologunagba, in Abuja on Friday.
Ologunagba said that the party commended the tenacity of PDP members and supporters in Oyo State for expressing support for Abubakar at the flag-off of the PDP Governorship Campaign in Oyo State on Thursday, in defiance of attempts to dictate their electoral preference.
"The overwhelming chanting of "Atiku! Atiku!" by the resilient crowd in rejection of a request that they follow the dictates of some individuals in the presidential election, summarily conveyed in one voice their unnegotiable resolve to vote Abubakar as the next President of our country.
"The people of Oyo State as independent-minded and political savvy have again demonstrated their nickname as Pace-setters in the politics of Nigeria, by establishing that power lies in the will of the people and not the endorsement or dictates of any person or group of persons.
READ ALSO: Air Peace Incident: NAHCO Begins Investigation, Suspends Personnel
"Unambiguously, the expression of the people of Oyo State at the flag-off event firmly signposts and reaffirms the support of the South West Geo-Political Zone for Atiku Abubakar and all our candidates in the South West and across the country."
The PDP spokespersons counseled those seeking to dictate to Nigerians on their electoral preferences to retrace their steps.
Ologunagba said this was important especially now that it was clear that the people were not ready to be swayed by personal, group or sectional considerations in their support for Abubakar and the PDP.
He said Nigerians across board had found in Abubakar the desired integrity, cognate experience, capacity, ability, mental alertness, presence of mind, pan-Nigerian disposition and required will power to unify and lead the nation at this critical time.
"Our party, therefore, charges the people of Oyo State, the South West Zone and all Nigerians to remain firm in their resolve by coming out en-masse to vote as well as take every measure available in a democracy to protect their votes.
"This is in the overall quest to rescue our nation and return her to the path of national stability, peace, economic prosperity and happiness of all, that Abubakar embodies."(NAN)