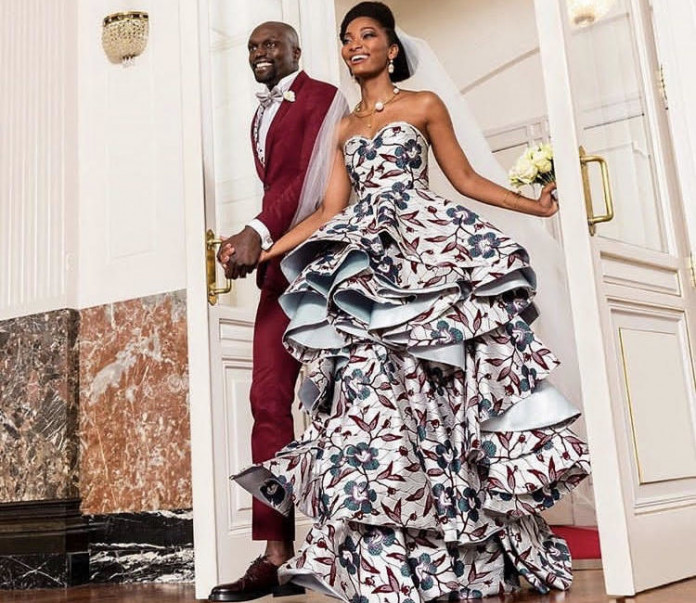 African fabrics especially the regular Ankara designs have gone one notch higher. They have taken the fashion industry by storm and are somewhat bringing their popularity and influence to bear on the good old wedding dresses.
Recent creative styles and designs have changed the face of wedding from what it used to be back in the days.
Africans and most especially Nigerians do not joke with weddings and take months to prepare for the big day. Weddings are only once in a lifetime, hopefully and brides in particular would certainly like to look their best.
African designers are on top of the latest trending detailed designs, which are a combination of the old and new – a melting point of ancient and modern with a touch of class, sophistication and Africanness.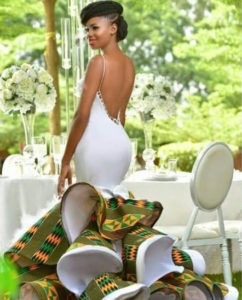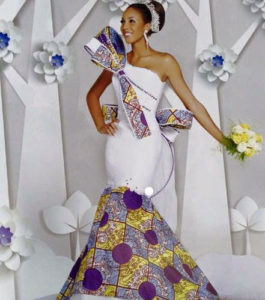 The new trend is forward-looking, it's bold, vivacious, and, if you like, overbearing. Wedding dresses have taken a new dimension from what used to be. From that conservative white or cream/ off white colour to something extremely colourful, extravagant, scintillating and eye-popping.
Top designers have added a little spice to some wedding dresses to give them a unique, different look and African touch. The most recent and trending of wedding styles is the combination of Ankara fabrics with the traditional wedding dress fabrics.
The Ankara fabric has recently been widely accepted and rocked by big celebrities including Beyoncé.
Although some people are sceptical about the new Ankara-wedding dress trend, some have embraced it beautifully well.
What's your preference? Would you rather rock the Ankara-wedding dress on your big day?