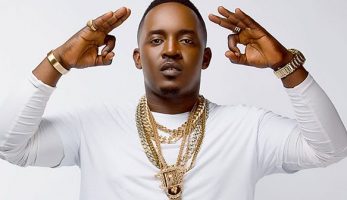 Jude Abaga, famously known as MI, is one of Nigeria's biggest artistes with many hit records. He has lost many fans in the past one week due to his support for homosexuality.
The African rapper number one crooner has come under fire for supporting gay rights in Nigeria. In what was termed "shocker of the year", MI took to twitter to label Nigeria's anti-gay law as "stupid."
The rapper said, "Abaga feels with this law now in place, the homosexuals should not openly come out with their sexual orientation.
"My thinking, I was born straight, I would never want to be punished for who I am because of this, I wouldn't punish someone else for who they are.
"Cheating and adultery are wrong  but they are not
criminalized
and no form of consensual adult expression of love should be.. my opinion."
He also spoke about some of his friends who are gay but can't come out because it is illegal.
Till date, fans of the talented rapper are finding it difficult to come to terms with what MI posted. Several fans of MI went as far as saying his account was hacked, meaning that the post did not come from him.
Tunde Ibikunle told The Next Edition "It couldn't have been MI. I don't think MI, who is an intellectual would descend so low as to support gay marriage in Nigeria."
Abdullahi Idris said, "I think MI is just trying to
get
endorsement from the Western world. Can't you see Brobrisky? He travels first class all over the world."
Another fan who goes by the name Chinedu Okafor said, "I am disappointed in MI who has over a million followers on
twitter
to come out and say such. I used to be his fan, but count me out as from today."
In his reaction, S-Dot a Nigerian artiste
noted
that the Bible had clearly declared homosexuality a sin, even though most gays tried to justify it. "Don't get it twisted, though God loves everyone: straight, gay bisexual. But it is foolhardy to think He loves or tolerates homosexuality,"< he wrote.