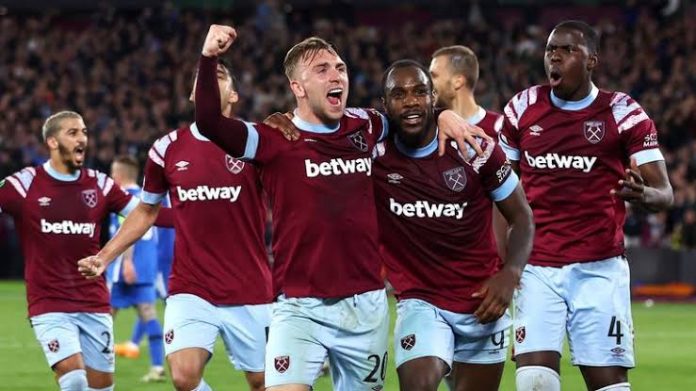 Family and friends of West Ham United players, celebrating their success in Thursday's Europa Conference League semi-final in the Netherlands, were attacked by AZ Alkmaar supporters at the final whistle.
According to Dutch media, AZ supporters broke through a fence and attacked the West Ham contingent seated in a reserved section at the AZ Stadium.
A brawl ensued in which West Ham players, including captain Declan Rice, attempted to intervene, the Algemeen Dagblad (ad.nl) added.
READ ALSO: FRSC Boss Recalls Patrol Team Over Incivility To Motorist
Police and stewards were quickly on the scene to prevent further confrontation and calm was restored 10 minutes later.
There was a similar incident in London last week when AZ supporters, including the family of coach Pascal Jansen, were accosted by West Ham fans.
This was after they celebrated the goal scored by the Dutch club in the first half of the first leg.
West Ham came back to win last Thursday's match 2-1 and then scored a last gasp winner in the second leg of the semi-final for a 3-1 aggregate triumph. (Reuters/NAN)