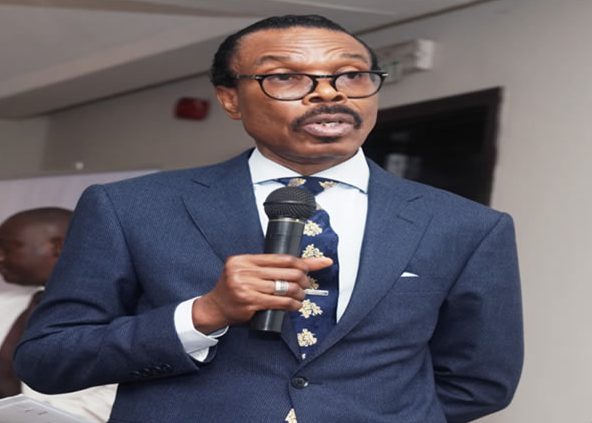 Chief Executive Officer of Financial Derivatives Company, Mr. Bismark Rewane, has recommended good governance for Nigeria as a means of sustaining economic recovery and growth.
Rewane, who led discussion at the 2018 Business Eye  Annual Roundtable held in Lagos on Wednesday, also acknowledged that although the Nigerian economy is gradually recovering from recession, the rate of recovery is not commensurate with the growth of the country's population.
The economic expert lamented that most of the indicators of the economy have shown signs of recovery except the employment and unemployment rates.
Rewane said that for the economy to sustain its recovery and achieve  growth, government must invest in infrastructures. He pointed out that in agriculture, the country has not made as much progress as people are made to believe as lack of access to markets for the sale of produce still hamper revenue from the sector. Also, farmers still lack storage facilities, which often results in massive loss of yield.
READ ALSO: NAICOM takes over Unic Insurance Plc
Femi Awoyemi, CEO, Proshare, argued that adopting  technology will go a long way in driving the economic recovery. He observed that with agriculture, the Nigerian economy is already diversified except that the required revenue is not coming from that sector due to lack of skills and technology.
According to Ibim Semenitari, Editor-in-Chief, Business Eye magazine, the conference, with the theme: "Ensuring Sustainable Recovery and Growth in a Fragile Economy", was aimed at finding the way forward for the Nigerian economy and the business space.
She said, "It is a roundtable discussion on expectations for the Nigerian economy in the New Year, regarding policies and reforms and how these might affect the society."
The event, which took place at the Wheatbaker Hotel, Ikoyi, also witnessed the presence of captains of industry, policy makers in the public and private sectors,  academia, regulators and other stakeholders in the Nigerian economy.