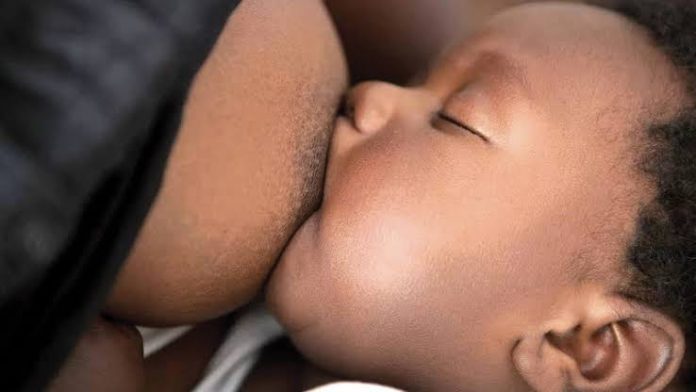 Dr. Jude Winful-Orieke, Permanent Secretary, Delta State Primary Health Care Development Agency (DSPHCDA), has decried the poor attitude of mothers in Nigeria towards the six months exclusive breastfeeding practice.
Winful-Orieke lamented the situation at a press conference organised by the Agency to commemorate the World Breastfeeding Week on Monday, in Asaba.
The world breastfeeding week is a global initiative of the United Nations to recreate breastfeeding as a strategy to achieving child survival and development.
Every year the 1st to 7th of August was set aside to create public awareness on the importance of breastfeeding with emphasis on early initiation, within 30 minutes of birth and thereafter.
The theme for this year's observance is: 'Protect Breastfeeding: A Shared Responsibility,' emphasising that exclusive breastfeeding, during the first six months of life is vital.
The knowledge of breastfeeding is high, but the actual practice is still very low in the state and nationwide, hence the need to intensify public health education on exclusive breastfeeding.
The National Policy on Infant and Young Child Feeding supports exclusive breastfeeding at six months of life and the introduction of adequate complementary feeding, in addition to continuous breastfeeding for a minimum of two years, Winful-Orieke said.
He added that the gains of exclusive breastfeeding for six months would enhance the achievement of the health related Sustainable Development Goals (SDGs) and positively impact maternal and child health in the state and the country at large.
"The medico social benefits of exclusive breastfeeding include, enhancement of mental development which promotes learning in a child.
READ ALSO: BBNaija Lucy Posts Bikini Photos On Instagram, Fans React (pictures)
"It provides high quality energy and nutrition to the young child, it is cost effective and less burdensome on household budget, thus preventing poverty and extreme hunger.
"Early initiation of breastfeeding reduces mental postpartum blood loss, decreases risk of breast cancer, ovarian cancer and osteoporosis. It also contributes to healthy child spacing", he said.
He, however, warned mothers, who gave excuses that their breast could sag, of the consequences, saying that breastfeeding remained the right of the child.
"Whether a woman breastfeed or not, her breast will sag someday and when a woman's breast engorges, she is in for trouble, but the more they empty their breast, the more it will not engorge," he said.
Winfull-Orieke disclosed that the state government was considering ensuring that women in the state service were granted six months maternity leave. (NAN)