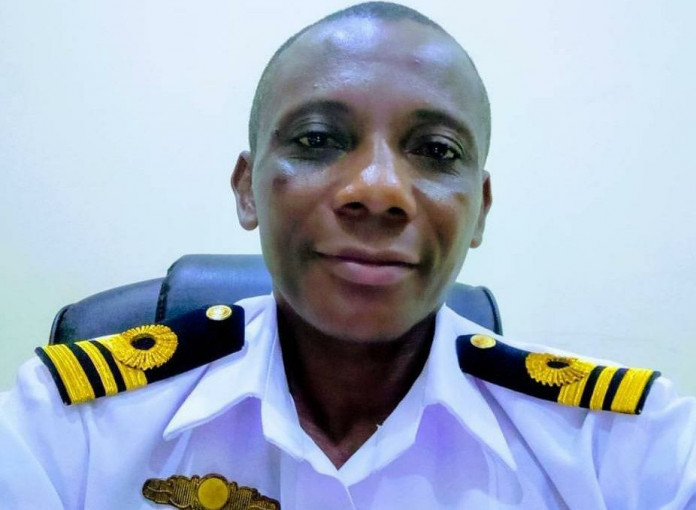 A senior naval officer, Solomon Derikoma, is reportedly murdered in his room at the Armed Forces Command and Staff College, Jaji, Kaduna State, The NEXT EDITION can authoritatively report.
The facility is one of Africa's foremost military training institutions and accommodates foreign nationals.
Mr. Derikoma, a Lieutenant Commander with the Nigerian Navy, was found dead inside his flat located on Block 26 of the college on Sunday morning.
The deceased officer's number is NN/2852 and was a member of the 53rd Regular Course of the Nigerian Defence Academy.
He was an indigene of Rivers State.
This newspaper learnt the senior military officer and his colleagues were billed to go on Africa study tour the same day his remains were found locked up in his room.
A top security source, who pleaded not to be named because she is not authorised to speak on the matter said members of the study team had gathered in preparation for their departure when it was found that Mr. Derikoma was absent.
"After waiting for a while, some of his colleagues went to his room but found a padlock on the door.
"It was as if there was nobody in the room and nobody seemed to know when he left. At that point, the padlock was broken and the door opened just to find him lying in a pool of blood with a stone by his side.
READ ALSO: Ganduje Presents Staff of Office to New Emirs
"The body had started decomposing but some bruises were found on his shoulder, suggesting that he was possibly murdered," the source said.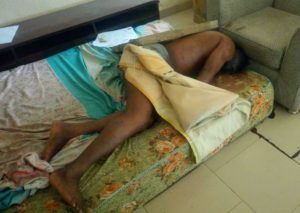 Despite the death of the officer, this newspaper learnt the other members of the study group have left for the planned tour.
However, an investigation has since commenced to unravel how Mr. Derikoma was murdered.
The NEXT EDITION has made several attempts to speak with the Public Relations Officer of the AFCSC, Umar Shuaib but to no avail.
Mr. Shuaib would not take calls and or reply to text message sent to his phone even after reading it.
When a message was forwarded to his WhatsApp line, the AFCSC spokesperson read the message but immediately removed his display picture from the application.
The Acting Director of the Army Public Relations, Sagir Musa, said he is not aware of the incident and promised to revert as soon as he has enough information.
When contacted also, the River State Commissioner of Information, Emma Okah, said the state government was yet to be briefed on the death of the military officer.
"We don't have any information on the death of the officer but we will find out and get back to you as soon as we find out anything," he said.