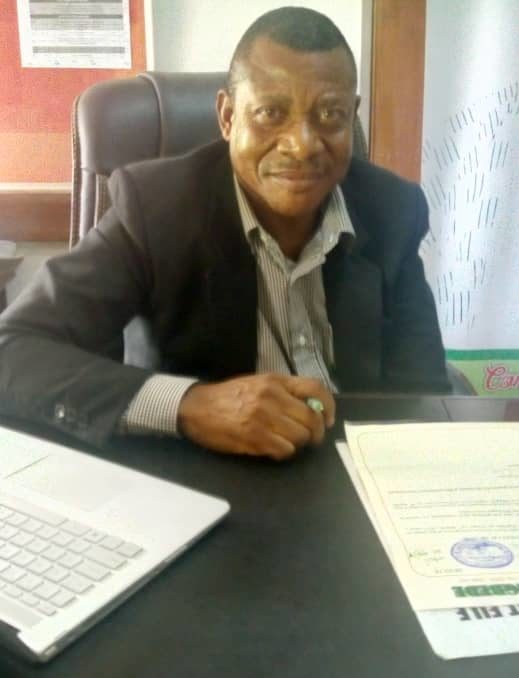 Worried by the excessive heat in the state, Benue state government has urged residents to take advantage of the routine immunizations on Meningitis that is currently on going to prevent an outbreak in the state.
The state Commissioner for Health, Dr. Emmanuel Ukonu Eru gave this advice while speaking to the Next Edition in his office in Makurdi.
Dr Eru said the state government has embarked on several routine immunization; measles, polio, yellow fever to prevent an outbreak of communicable diseases in the state including meningitis.
Dr. Eru who acknowledged there was excessive heat in the state which comes with many diseases, thanked God that there hadn't been any case of meningitis so far and urged the people to take care of their health.
"Recently, we had a problem of Lassa fever and we lost a patient. We swung into action and was able to curtail the spread of the disease."
He said there were cases in Makurdi, Gwer West, Guma and Gboko assuring that the cases have been handled.
The Health Commissioner congratulated Governor Samuel Ortom on his re-election saying it was an opportunity for him to consolidate on his achievements in the first tenure, especially in the health sector.
He expressed belief that Ortom's second coming would entrench better and quality health services for the Benue people.
READ ALSO: Sudan Defence Minister Sworn in as Chief of New Military Council
The commissioner further denied allegations of fraud in the admission of new students into the School of Nursing, Makurdi.
According to him, the school has been upgraded into a degree awarding institution and student have been admitted to start lectures in the next academic session which would commence in May.
"The School is run by the School of Health Sciences under the faculty of Allied and Medical Sciences. They have admitted a 100 students to go in for Nursing, alongside others running for certificate in nursing and midwifery.
"To say that there was monumental fraud in the admission there, since I came, I have never heard of it. That is in the imagination of the person making the allegation," Dr. Eru said.
He insisted that the school admit students based on merits saying " the school advertised, sold forms, set exams and it was only those who passed that were invited for interviews from which the best were selected.
"Those allegations were lies and fallacy. Since I came, no one has complained. They were just trying to smear the ministry in bad light. There is nothing like that," Dr Eru said.
He however commended the state governor for the renovation of the school saying all required infrastructures; hostel, classrooms, had been put in place to provide for a conductive learning environment for the students.