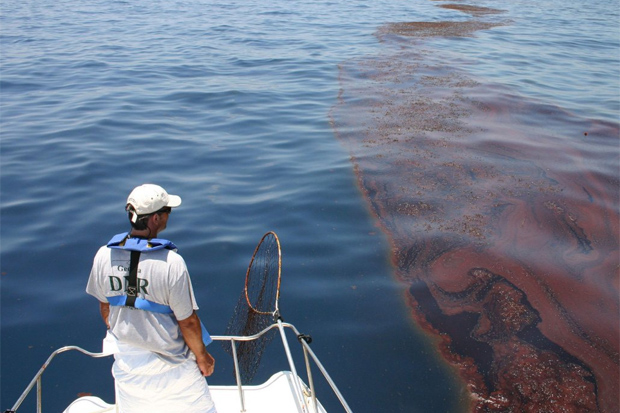 The Environmental Rights Action/Friends of the Earth Nigeria (ERA/FoEN) has called on the Federal Government to prevail on the Nigerian Agip Oil Company (NAOC) to take responsibility for the two recent separate oil spill incidents in Bayelsa State.
ERA/FoEN implored the National Oil Spill Detection and Response Agency (NOSDRA) and the state government to cause Agip to ensure proper clean-up of the polluted sites and avert further spread of crude oil.
The oil spills occurred in the Amangaetima bush near Ewoama-Brass in Okpoama Kingdom in the Brass Local Government Area and the environment of Olugbobiri community in the Southern Ijaw Local Government Area, respectively.
It was gathered that the oil leaks had impacted the environments of the affected communities, destroying flora and fauna.
The incidents, which happened between May 12 and 18, were attributed to equipment failure from the NAOC's facility.
READ ALSO: Oil spill: FG Opens Laboratory In Port Harcourt
While the one in Okpoama Kingdom spewed crude oil from Agip's 24-inch Ogoda-Brass crude oil trunk, the incident at Olugbobiri occurred on the oil company's 10-inch Clough Creek-Teibidaba pipeline.
Idris Musa, Director-General of NOSDRA, had confirmed that the two separate oil spills were caused by equipment failure following a Joint Investigation Visit conducted on the impacted sites.
Last week, the people of Okpoama Kingdom had sent a 'Save Our Soul (SOS)' message' to the Federal Government, crying for help over the destruction of their means of livelihoods by the Agip oil spill.
ERA/FoEN, in a report released in Yenagoa on Wednesday by its head of operations in Bayelsa State, Alagoa Morris, urged NOSDRA and the Bayelsa State government to compel the oil firm to embark on remediation of the impacted areas.
"There is need for NAOC to provide relief materials for the affected communities knowing that the means of livelihoods of the people have been disrupted and they have been denied too of their natural water to bathe and more.
"NAOC should desist from taking undue advantage of the military to stealthily access oil spill sites to repair or inspect ruptured facility without formally informing the host communities concerned," it further stated.