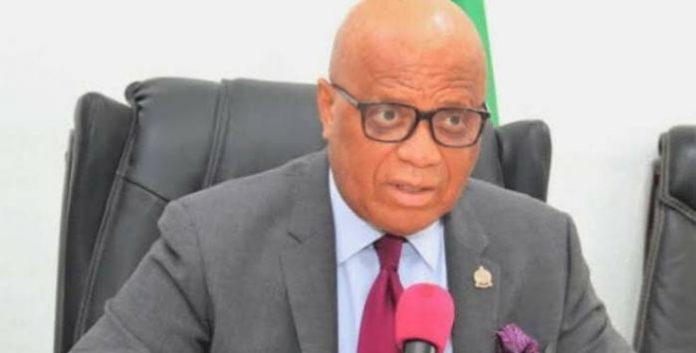 Gov. Umo Eno of Akwa Ibom state has granted waiver for fees for Certificate of Occupancy ("C of O") to facilitate the establishment of the Federal College of Education in Akwa Ibom.
Eno announced the N95 million waiver for the 'C of O', when he inspected the facilities at the proposed site of the institution in Ididep in Ibiono Ibom Local Government Area on Saturday.
The governor said that the certificate of occupancy for the institution would be ready and issued to the school by next week to aid its smooth take off.
He said that this was a deliberate move to demonstrate his government's commitment to development and encourage deeper collaboration between the state and the Federal Government.
"We have come today, we have seen. There are dues that the Federal Government is required to pay which sums up to about N95 million, I just waved it this afternoon.
"Before the end of next week, the Certificate of Occupancy shall be presented to you at no cost to the Federal Government.
"The state government has waived that and if there are bills to pay for the surface and all of that, we will handle that.
"This is because we want to continue to encourage our collaboration between the state and the Federal," Eno said.
Eno acknowledged that his visit to the school was to explore ways the state government can fast track timely commencement of academic activities in the institution.
The governor commended Sen. Ita Enang for using his position to facilitate the location of the federal college of education in the state.
He described Enang's gesture as an attribute of a true son which is worthy of emulation by other sons and daughters of the state currently in positions of authority.
He reaffirmed commitment to serving the people of the State across party lines, devoid of biases.
In his remarks, Sen. Ita Enang, who received the governor at the college, thanked him for his cooperation and support towards the speedy take off of the institution.
Enang, who is the immediate past Senior Special Assistant to former President Muhammadu Buhari on Niger Delta Affairs, assured the governor of equal support to the success of his administration.
Earlier, the chairman of Ibiono Ibom LGA, Mr. Ekpoimo Polycarp, commended the governor for his commitment to developing Ibiono Ibom and his contributions to the commencement of the institution. (NAN)