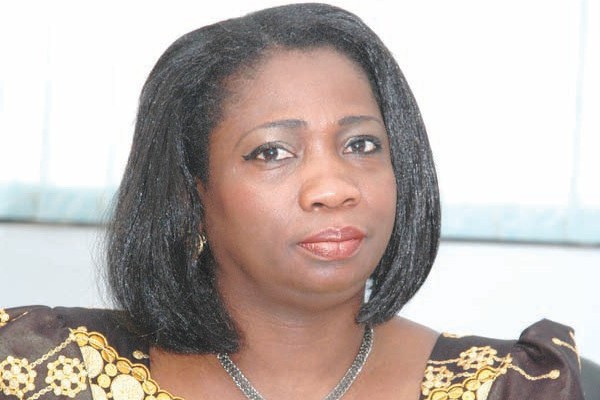 The Chairman, Nigerians in Diaspora Commission (NiDCOM), Abike Dabiri-Erewa, has called on Prince Nduka Obaigbena, Chairman and Editor-in-Chief of the ThisDay Media Group and Arise TV to call his staff to order.
Dabiri-Erewa made the call via her official Twitter handle on Wednesday, May 24, 2023, claiming that the station anchor, Ayo Mairo-Ese, had misrepresented her when she wrongfully accused her of describing Nigerian youths as cultists and drug dealers a few years ago.
According to reports, a Nigerian YouTuber Emdee Tiamiyu granted an interview to the British Broadcasting Corporation (BBC) where he claimed that Nigerians seeking admission into schools in the United Kingdom only considered it as an alternative means to escape from Nigeria.
Mairo-Ese while making her contribution to the issue during Wednesday Morning Show, reportedly recalled how President Muhammad Buhari, a few years ago, had told the UK government that Nigerian youths were lazy and criminally-minded adding that Dabiri also called the youths drug dealers and cultists.
She said, "I don't know why Nigerians like to demarket Nigerians on the International scene. Take it back to 2016, our president had referred to Nigerian youths as largely lazy. And that United Kingdom should not grant them asylum because many of them are criminals.
"The chairman of NiDCOM, Dabiri also referred to Nigerian people as cultists and drug dealers.
"So what Emdee Tiamiyu has said is in accordance with what our leaders are saying," she added while reacting to Tiamiyu's interview.
Irked by her remark, Dabiri took to her Twitter handle to debunk the claims made by the presenter.
She said: "I worked hard to be where I am today, and if women nowhere your age and achievements feel the only way to bring you down is spew nonsense, they will meet their Waterloo!
"Nduka Obaigbena had better call these girls @Arisetv ruining the broadcast profession to order," she wrote.