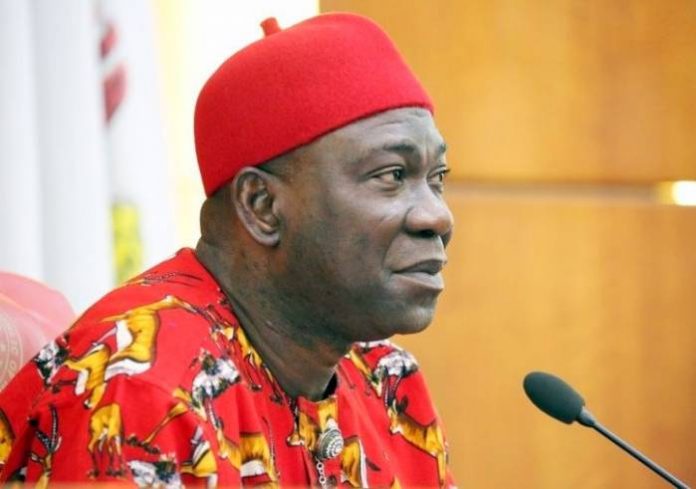 A Constitutional Lawyer, Kayode Ajulo, has written king Charles III, pleading for a Prerogative of Mercy for the former Deputy Senate President, Ike Ekweremadu and wife, Beatrice over their conviction by a British court.
Ajulo made the plea in a letter to King Charles III and made available to newsmen in Abuja on Saturday.
Ike, his wife and doctor, Obinna Obeta were sentenced to 9 years, 4 years and 10 years respectively in prison by an Old Bailey Court for violating British laws on kidney donation and transplant.
"Your Majesty, though invigorated by your coronation I witnessed the same with mixed emotions.
"Ekweremadu and his wife have been convicted and sentenced accordingly and I plead that you graciously and mercifully invoke the Royal Prerogative of Mercy in favour of the couple," he said.
READ ALSO: Female Parliamentarians Ask For Implementation Of 30% Female Representation In National Parliaments
He described the chronicle of Ekweremadu and his wife was a sad one that left a bitter taste in the mouth.
He said their action was a "desperate" move by parents in their quest to save the life of their daughter Sonia."
Ajulo said the lady in question was in dire need of a Kidney transplant but unfortunately, her parents their doctor went about the mission in the most unsavoury of ways.
He explained that Ekweremadu may have chosen to not publicly advertise for a kidney donor to avoid swindlers who could take undue advantage of his daughter's ailment. (NAN)