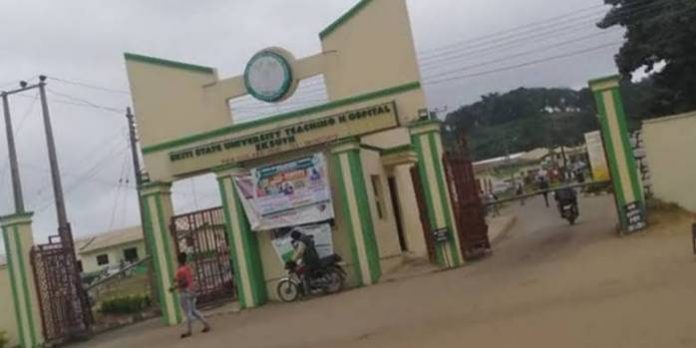 Residents of communities in Oye Local Government area of Ekiti State have appealed to the state government to employ more registered  health personnel for their health centers, for effective health delivery.
Some of the residents, who spoke with the News Agency of Nigeria (NAN) in Oye-Ekiti, complained that only few health workers were available at the health centers to treat patients.
One of the residents, Mrs Funmilayo Ogundipe called on the state governor, Dr Kayode Fayemi, to employ more community health workers to provide effective health care for the residents.
Ogundipe explained that one of the centres she visited did not have adequate personnel, as she found only one health worker carrying out the duties meant for five persons.
"I want to passionately appeal to the state governor, Dr. Kayode Fayemi to employ more qualified and registered community health workers for the health centers.
"We have only few workers attending to us and most times they get tired, because one person will be doing five peoples' duties.
"If more staff can be employed, it will enable us enjoy good, effective and efficient health delivery, ''she said.
Another resident, Mrs Bukola Oni expressed delight at the current condition of the health centres, but added that government needed to employ more staff.
Oni noted that whenever she visited the hospital for antenatal services, she often waited for several hours before being attended to because only a few staff were available to care for patients.
She urged the state government to employ more health workers to improve the quality of the services at the health centers.
READ ALSO: Deal Ruthlessly With Terrorists, Buhari Orders Military
Mr. Bayode Alabi, a resident of Oye-Ekiti, who also spoke to NAN urged the state government to employ more health personnel to care for the numerous people in the community, noting that six health workers worked in shifts at a community health centre where no fewer than 40 people visited daily.
"The community health centers in Oye local government area do not have adequate workers, sometimes we will wait for one hour before receiving treatment, especially when it is not an emergency case.
"I am appealing to the state government to consider the plight of the residents of Oye -Ekiti and employ more health personnel to assist the ones at our community health centre," he said.
Mrs Foluso Ajayi, another resident, said that she had started patronizing private hospital because she could not receive adequate attention at the health centre.
Ajayi explained that while the workers at the health centers were working hard to treat the patients, more staff still needed to be employed as the ones at the centres were inadequate.
NAN reports that some of the health centers visited along Ilupeju and Ayegbaju Ekiti, in Oye Local Government area indeed had only a few health workers. (NAN)