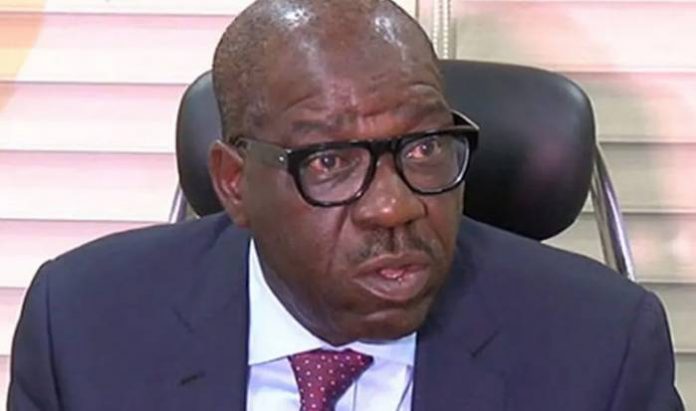 Former Vice President, Atiku Abubakar has described the electoral victory of Gov. Godwin Obaseki in the just concluded Edo governorship election as the end of godfatherism in Nigeria.
READ ALSO: BREAKING: Obaseki Wins Ize-Iyamu In Landslide Victory, Gets Second Term Ticket
Obaseki, who sought re-election under the platform of the Peoples Democratic Party (PDP) beat 13 other contenders to emerge winner in the Sept.19 election.
He polled 307,955 votes while his closest rival Ize-Iyamu of the All Progressives Congress Party (APC) got 23,619 votes.
Atiku expressed his views on his Twitter handle on Sunday.
He said: "The End of Godfatherism Has Come in Nigeria.
"There is a new dawn in Edo State, and the hard-won victory of @GovernorObaseki is not just a victory, but a Declaration of Independence from the anti-democratic forces of godfatherism and militarism. #EdoDecides2020."