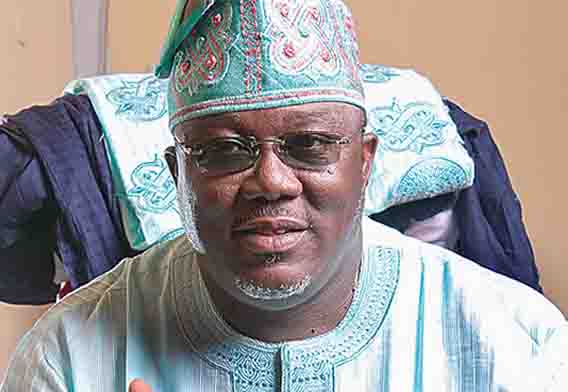 Mr. Adedeji Doherty, Lagos State chairman of Peoples Democratic Party (PDP), has condemned the rearrest of Omoyele Sowore, Convener of #RevolutionNow and publisher of Sahara Reporters, describing it as a bad omen for the nation's democracy.
He said that the action remained an illegally, even as he appealed to President Muhammadu Buhari to mandate the Department of State Services (DSS) to listen to the voice of reason by releasing Sowore without further delay.
Doherty, in a statement on Wednesday by his media aide, maintained that what happened at the Abuja High Court had never happened in the history of the country and it was a bad omen for the nation's growing democracy and a very bad example of leadership to Africa in particular.
"This is a bad omen for our nascent democracy, especially when this happened inside the court room in the presence of a presiding judge. This is something that has never happened in the history of Nigeria, that the secret security agency will have the effrontery to snatch an accused who had just been given a bail in the last 24 hours from inside the court room.
The PDP state chairman called for the immediate release of Sowore as he had been given a bail for which a trial should commence soon, stressing that the whole world was watching and Nigerian youths had also been watching.
READ ALSO: DSS Re-arrest Of Sowore Affront To Rule Of Law, Judicial Independence
He asked: "How would government be advising the youth to be law abiding and the government, on its part, is seen violating the rule of law?"
In another development, PDP Alimosho Local Government Area (LGA) pledged support for Dohery-led executive committee, even as they expressed readiness to work for successful achievement of the Seven-Point Agenda of the executive.
While addressing the gathering, Doherty reiterated his administration's readiness to achieve unprecedented electoral victory for Lagos PDP in the forthcoming local government elections and future elections.
He maintained that Alimosho was a very important LGA and it was critical to the success of the party in the State, urging them to intensify efforts on membership drive.
Coordinator of the parley and a national officer of the party, Hon. David Kolawole Vaughan (Dakova) appealed to the elders and leaders to support their LGA chairman, Alh. Solagbade, in his efforts to transform the fortune of the party in the local government.