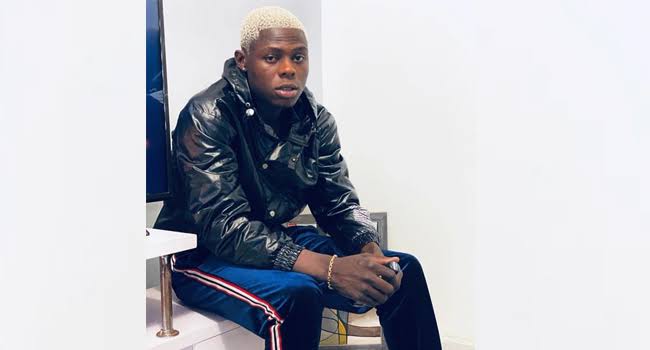 The presidential candidate of People's Trust during the 2019 general elections, Gbenga Olawepo-Hashim, has called for thorough investigation into the death of a Nigerian musician, Ilerioluwa Aloba, popularly known as Mohbad.
Olawepo-Hashim made the call in a statement issued by his Senior Communication Adviser, Mr. Oluwasegun Abifarin, in Lagos on Wednesday.
Mohbad died on Sept. 6 and was buried the following day in Ikorodu, Lagos, amidst controversy over the circumstances surrounding his death.
The police command in Lagos had, on Monday, set up a special investigative team to probe the death of the Afrobeat singer.
Olawepo-Hashim, who is also an executive of Global Oil, urged the police and Department of State Services (DSS) to ensure that anybody found culpable in the death of the popular singer was brought to book.
He said that the death of the 27-year-old man was an indication that the underworld still had a vice grip on the society.
The ex-presidential candidate said: "I deeply sympathise with those who truly love this fallen star who, tragically, is becoming louder in death than in life. He has become a "martyr of a cause in a unique way."
"The death of the rising music star, Ilerioluwa Oladimeji Aloba, popularly known as Mohbad, in very suspicious circumstances must be an occasion to free the society from the grip of the underworld.
"As a father, who has a son in arts and music two years older than Mohbad, I am worried and concerned about the grip of cult leaders on some aspects of our musical lives and entertainment as well as the control of drug lords.
"The Mohbad saga has also further highlighted the dark side of entertainment financing in the absence of a well-structured and disciplined support system for budding talents, especially from poor homes."
Olawepo-Hashim further stressed that at the root of the exploitation of talented young people was the weapon of poverty, manipulated by the rich but rough and wicked, saying that it was time to end this evil.
He, therefore, appealed to those in charge of national security to allow and protect those who were pained by the sad occurrence and who wanted to peacefully embark on processions and vigils.
Olawepo-Hashim condemned organised violence by malevolent forces, saying it should not be an excuse to deny those who were peacefully seeking justice for Mohbad the right to do so.
He urged security operatives to ensure that Mohbad got justice in death. (NAN)