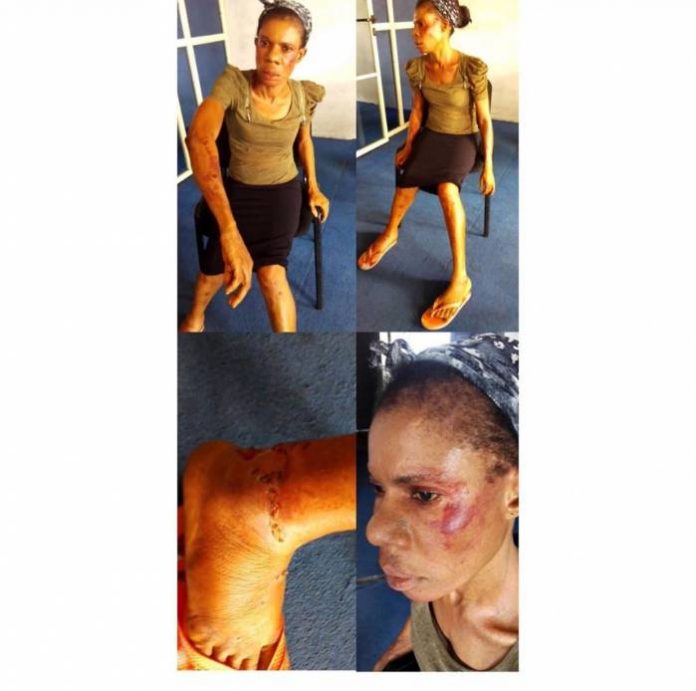 A 20-year-old girl, mercy komodo has accused the Divisional Police Officer in Ekpan, Delta state, SP Asanayin Ibok, of stripping her naked over disagreement with a tenant.
According to her, a tenant who was owing her widowed mother three months rent called the police to their home.
On arrival, she alleged that the police officers shot sporadically, kicked and dragged her sister's leg before whisking her away.
"At night, the DPO and some men came and abused me. They said 'see me as I be. Who go marry me? I no even get flesh see as I dry finish. No man go see me wan marry me any man wey marry me naim be say he sorry for am," Mercy said.
READ ALSO: Man Rapes Woman, Beheads Her Son
According to Instablog, Mercy has appealed to the government and human rights organizations in the country as well as international community to take the matter up against the DPO in the interest of justice, fairness and equity.
Also speaking to Instablog, Mercy's mum, Mrs. okoro, who was also arrested by the police said, "I want the government to put an end to this problem of harassment with the tenant because he has been oppressing me.
"After owing me for three months he said he will not pay me. That is why I said he should pack and go. I went to court and obtained a month quit notice and gave him.
After that, I went to court to obtain a seven days notice which I also gave him which elapsed on Friday, January 10".