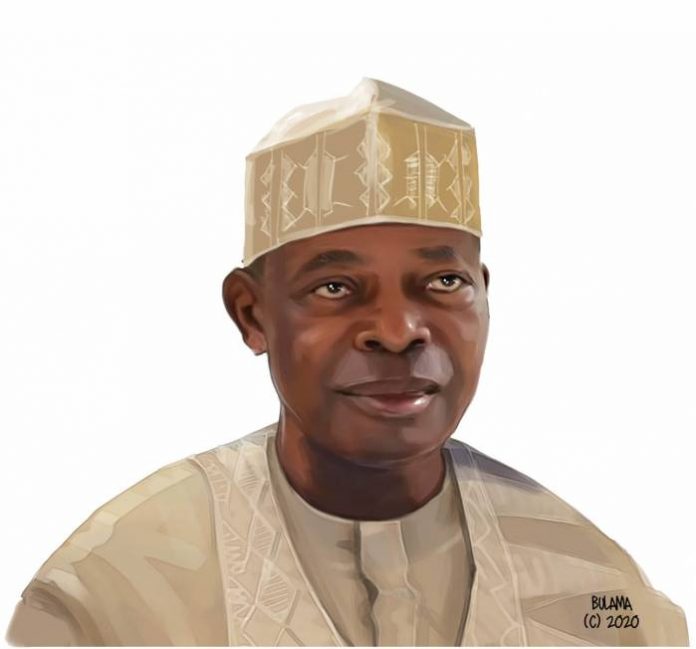 The Arewa Consultative Forum (ACF) has described the late General Domkat Bali (Rtd) as a rare breed officer who served in the Nigerian Army and was considered a "a soldiers' soldier."
The group made the observation in a statement issued on Saturday by its National Publicity Secretary, Emmanuel Yawe in reaction to Gen. Blair's death.
Bali's death was announced on Saturday.
 The ACF in the statement said it received with sadness, news of the death of General Domkat Bali, describing him as General who was noted for keeping his head cool when others lost theirs over such issues of rank, wealth and political power.
The statement read in part: "Even when the military dabbled into politics and much of military traditions were abused, he kept calm and thus maintained stability in the military and the polity. He fought on the Federal side during the civil war to keep Nigeria one in the 60s, holding many command positions with distinction.
READ ALSO: Soldier Beats, Strips Lady Naked For Indecent Dressing In Ogun
"It was for these reasons that he combined the offices of Minister of Defence and Chief of Defence Staff between 1984 and 1990 with great efficiency.
"As a tactful military man he knew when to leave and voluntarily left the military by resigning his position when the ovation was highest in 1990."
According to the ACF, late General Bali had upon retirement, heeded to the call of his people to be their traditional ruler and was unanimously elected as the Ponzhi Tarok in 2010.