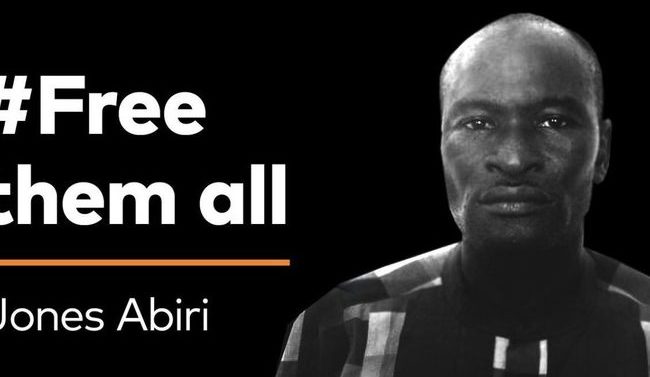 The Publisher of Weekly Source, Jones Abiri, has filed an application demanding for compensation over his two years incarceration without trial.
Abiri was detained by the Department of Security Services, DSS, over alleged involvement in militancy.
He was recently released following the general condemnation which led to his arraignment in court.
He was later granted bail by the court.
READ ALSO: NFF crisis: Giwa's claim to S'Court judgement false – Keyamo
However, Abiri, on Monday filed an application, demanding a compensation of N200 million from the government.
The demand was made in view of his detention without trial and the torture he suffered.
His lawyers, led by Mr. Femi Falana, described his detention as a violation of the right to personal liberty, dignity of person, freedom of association and fair hearing among others.
The matter was adjourned till September 3 for further hearing following the request by the counsel to the DSS, G. O. Agbadua, for time to enable his client respond to the application.